CARIBBEAN Premier League organisers announced Thursday that the Twenty20 showpiece had once again exceeded global viewership figures for the just concluded season, with a nearly 44 percent increase over the previous year.
According to figures, this year's tournament enjoyed an audience of 134 million, a significant rise over the 93 million viewers that tuned in for the 2015 edition.
Viewing numbers have steadily risen from 36 million in the inaugural year in 2013 and the 66 million recorded for the 2014 event.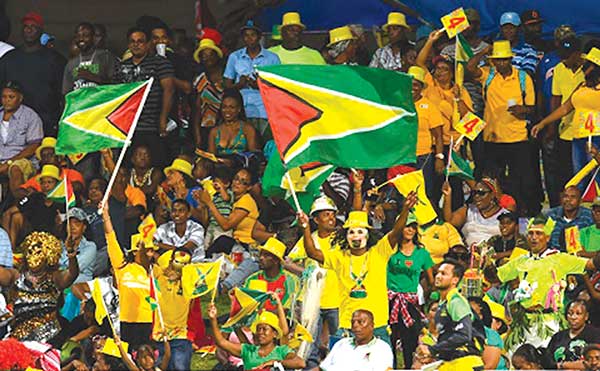 "Today is a proud day and further evidence of the rising international stature of the Hero CPL not just in the Americas, but across the UK, India, Middle East and beyond," said CPL's chief executive, Damien O'Donohoe..
"The release of these global viewership figures are a tremendous boost, not just for the game of cricket in the Caribbean, but for each of the local tourism boards and our loyal sponsors who invest so much in the development and marketing of the game."
Several broadcast markets also enjoyed a significant boost in viewing numbers. In India, there was a doubling of viewership from 44 million to 82 million while in the United Kingdom, numbers grew from 548 000 in 2015 to 2.5 million.
In the United States where matches were played for the first time in Florida, there was an increase from 694 000 to 743 000.
O'Donohoe pointed out that the figures were also a reflection of a successful year for West Indies cricket and said organisers would continue to build on the quality product for 2017.
"The profile of West Indies cricket has never been higher and 2016 was a memorable year with the men's senior and Under-19 sides, as well as the women's team, enjoying international success in the first half of the year," he noted.
"From the tournament's inception back in 2013, we were determined to showcase the very best of what the Caribbean has to offer, both on and off the field, and we believe that the growth of the biggest party in sport in 2016 has further enhanced this reputation.
"We are immensely proud of the huge steps that the tournament has made in just four short years. Furthermore, we believe that there is even more to come in 2017 as we continue to attract the biggest names to the Caribbean and shine a spotlight on the incredible and unique culture that continues to thrive across the region."
Jamaica Tallawahs are the reigning CPL champions after defeating Guyana Amazon Warriors by nine wickets in the August final in St Kitts.