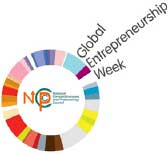 GLOBAL Entrepreneurship Week (GEW) emerged in 2008 as a platform to celebrate entrepreneurial spirit and innovative culture. The inaugural activity was held locally in 2011 and has since continued to grow with new partner organizations collaborating and committing their support. As such over the years, new events and activities have emerged annually.
As Saint Lucia prepares to celebrate Global Entrepreneurship Week from November 14th- 20th, 2016, under the theme, 'Harnessing the Entrepreneur in You(th)', the National Competitiveness and Productivity Council (NCPC) wishes to acknowledge the efforts of the Saint Lucia Chamber of Commerce and GEW Saint Lucia to equip and empower young entrepreneurs (youthpreneurs) to succeed in the current global climate.
Entrepreneurial activity is a source of national wealth. That is, the productivity, efficiency and dynamism of local businesses are essential to country competitiveness. When businesses in an economy are collectively making profits, employing persons and exporting products and services, this in itself drives the competitiveness of the country.
It is therefore widely believed that entrepreneurial activity contributes to a prosperous and competitive country. Consequently, more developed and competitive countries have aimed to increase the number of entrepreneurs in their country by assisting in their development.
Entrepreneurship therefore plays a critical role in economic growth globally. Moreover, in developing countries like Saint Lucia that are resource-constrained, entrepreneurship has the ability to transform, not just the standard of living of the entrepreneur, but similarly impact the entire society through the creation of job opportunities.
Notwithstanding, youth unemployment continues to be a major problem facing the Caribbean Region. In a recent study entitled, "You Are The Future: The Imperative of Youth Employment for Sustainable Development in the Caribbean", published by the Caribbean Development Bank, CDB President Dr. Warren Smith states, "Not only is youth unemployment high relative to global levels, it is also significantly higher than adult unemployment."
In 2012, unemployment among youth aged 15 to 19 was at 60% in Saint Lucia. Similarly, during the period 2008- 2014, unemployment among youth aged 15-24 rose by 15%. This is the glaring reality of the magnitude of the challenge which we are confronted with where youth are concerned.
Considering the high population of youth in Saint Lucia, the involvement of youth in entrepreneurship will not only address issues of unemployment, but will similarly help to stimulate a culture of innovation amongst our young people.
Since the establishment of the Council in 2013, the NCPC has engaged in a series of activities which not only promote increased productivity and competitiveness but similarly focus on equipping entrepreneurs with the necessary tools and encouraging an environment where entrepreneurship can thrive.
During GEW 2016, the NCPC will be highlighting two young Saint Lucian entrepreneurs who have overcome every day challenges through innovative solutions and created successful businesses. The two five-minute features, which aired on the National Television Network (NTN) on Monday, November 14 at 6:15p.m. and on Choice TV at 7:55pm on Wednesday, November 16 and is scheduled for a repeat today, will follow the journey of JohananDujon, Managing Director of Algas Organics and Mandisa Morrison, Managing Director of Shoe Rehab.
Information on airing dates and stations will be published on the NCPC's Facebook page (www.stluciancpc.org ) and blog; www.ncpcstlucia.wordpress.com
The National Competitiveness and Productivity Council is pleased to be a part of this global initiative to empower youth. Mark your calendars and get ready for #GEW2016!