IT is one thing to lose a loved one through illness or natural causes, it is another to lose them suddenly in an accident. However, it is a whole other ball game when that life is lost maliciously at the hands of another.
The life of Victor Wilson was viciously snuffed out in the early hours of Saturday July 4, 2015.
In a case of being in the wrong place at the wrong time or even guilty by association, the 27 year old became the island's 11th homicide victim after he was shot by an unknown masked assailant at 5:20 a.m. at crime hotspot Wilton's Yard, notoriously known as the Graveyard.
It is widely speculated that Wilson, who was known to be a peaceful individual, was killed simply because of his close relationship with the Clarke family of the same area. The Clarke family itself has been marred by violence and tragedy after three members were fatally gunned down in the same manner.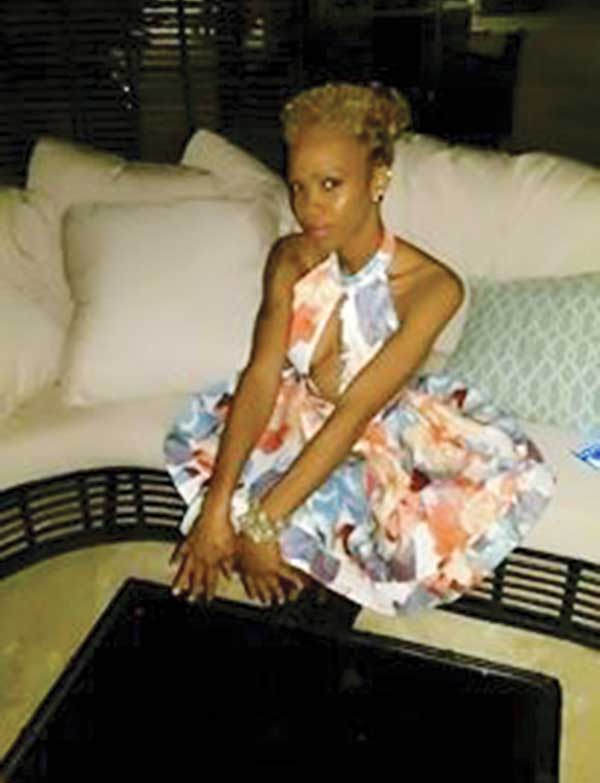 Whilst the island has had to come to terms with the level of gun violence afflicting the island, today's FITC was on the frontline of people being affected by it, as she was Wilson's girlfriend at the time of his death.
Albertha Sunshine Albert is typically the epitome of her name…a ray of warm, loving and friendly light to all those who know her, with her deep laid back voice and a sense of humour that would leave you with a permanent smile.
The 31 year old Ciceron resident opened up to The VOICE about the moment she got the call that changed her life and the one act of cruelty that not only stole the love of her life, but a major part of her heart.
Over one year on, as she immerses herself in her job as a Sushi Chef at Cappella Marigot and a model of over 12 years, she reveals just how she has managed to survive such a sudden and violent loss.
The VOICE: On that fateful day when you got the call about Victor's death, what went through your mind?
Albert: I was working that on day and my shift started at 5:30 a.m., but I had arrived at about quarter past five. I was a pastry chef at the time and I had gone downstairs to get some napkins for the breakfast buffet table. Whilst I was there, my phone rang and on the other end, the lady was asking me where I was at the exact moment. I told her and she asked me if I was alone. I told her that there was another lady who works in the laundry room there with me. She then went on to tell me to ask this lady to hold on to me…that was all she had to say and I just broke down. I think I fainted around three or four times from the hotel to the hospital. A friend brought me to VH where I had to identify Victor's body. I couldn't remember anything after that; the next thing I knew was that I was home. It was all a big blur afterwards. But imagine, whilst at Victor's funeral, I got a call from a doctor telling me that my mother had just been diagnosed with cancer. She died one month ago herself.
The VOICE: How did you manage to pull through such trauma?
Albert: At first it was very difficult. I couldn't comprehend the first few months and so I went into isolation. I was starting to lose my mind and I was just waking up and sleeping…I was just there!
The VOICE: Describe your relationship with Victor?
Albert: When we first met, we were still at school, but I was in a higher form than he was, and so I never even gave him a thought back then. It was later on when we ended up working at the same job that he started asking me out on dates again, I never gave him a chance. I left that job and began teaching, but we met up again and that's when I agreed to go on a date with him, but that was only after I came back from spending six months in Guadeloupe. That was seven years ago and that was it from there. Although we went through a lot, we stayed strong together. There was a time when he wasn't working and I was, so I helped him out. Then there was a time when I was ill and needed surgery, he was there with me throughout. We had a relationship based on trust and there was nothing that we couldn't tell each other. We hardly argued because we had mutual love and respect for each other. And it helped that he believed in God and prayer because he was raised in a Christian home…that helped us through our seven years together.
The VOICE: Why do you think He was targeted on that day?
Albert: Victor was a sweet and loving person and nothing was ever too much for him to do for anyone. I don't believe he was a target, I believe that he was killed through jealousy and for his loyalty to his friends (the Clarke family). That's the only reason he was even hanging out in that area because he was a working man. He would go to work, pass and see his friends then come home.
The VOICE: If you had one more minute with him, what would you tell Victor?
Albert: I would let him know that I love him and that I appreciate all what he has done for me. All what we have been through, I don't regret one second of it…the good and the bad, and that I really miss him. I would then hold him tightly for the rest of that minute and hope that it would never end.
The VOICE: If you got a chance to meet Victor's killer face to face, what would you say to him?
Albert: I would say to the person that I am not angry or disappointed because , In life things have to happen. I would just let him know that I'm not happy with the way it happened. I would tell him that I have forgiven him already. At first I was really mad and I wanted that person to be dead the same way. But after a year and four months, I'm over the hate. If I really got to know who that person is, I would mainly want him/her to know that I've forgiven them. In truth, it has made me a stronger woman. I'm different now, but I'm stronger.
The VOICE: Unfortunately, there are many others out there like you , grieving such loss, what advice would you give to them to help them move on?
Albert: Everyone grieves differently, but you must be strong, especially in public places. People see you and they approach you to tell you how sorry they are for your loss or sending you condolences. Others will tell you that you shouldn't cry, as if that's even possible. You must cry even when trying to stay strong. But in public, you need to keep your head up and pray. Also, you should surround yourself with loved ones…as many as possible to help and support you throughout your ordeal. I don't think I would have made it had it not been for my close friends and family.