Vieux Fort School Marks 25th. Anniversary.
By Kingsley Emmanuel
STUDENTS of the Vieux Fort Special Education Centre were urged to have confidence in themselves and not be daunted by their various disabilities.
The advice came from the principal of the Centre, Palma Phillip-Joseph and Evangelist Augustin St. Fond, during addresses at the Centre's 25th. Anniversary celebrations last week.
The theme of the event was "Let's Celebrate Together."
In her address, Phillip-Joseph boasted of the school's achievements since its establishment in November 18, 1991, and lamented its challenges.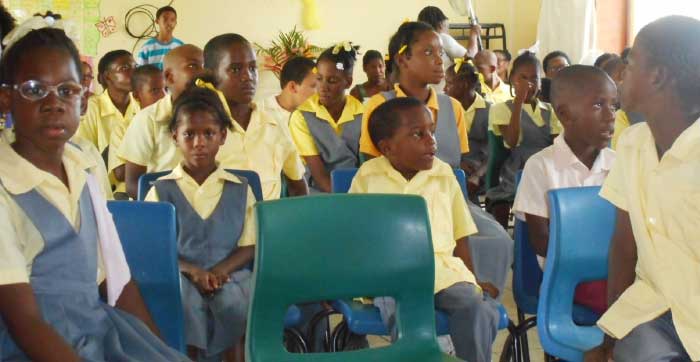 "Special Education is moving on…" she said.
According to her, the school has assisted its students in many ways and has made them enjoy a more comfortable life, adding that the school is very proud of its achievements.
"Some of you could not walk, but now you can walk. Some of you could not speak, but now you can speak…," Phillip-Joseph said.
She told the students that despite their physical and mental challenges, they are not less human than others, and they should be proud of themselves.
Phillip-Joseph said some students had improved so much that they were sent back to the primary schools they came from.
She however lamented that the school lacks various facilities and there is a need to improve on the existing ones. She also noted that the school's programme needs to be improved.
Joseph identified some of the immediate needs as a sick bay, proper fencing of the compound, an improved flooring and a proper playing field.
"A lot of things need to be changed at the school. We need more space because we have more children coming in…Most times when students are sick we have nowhere to put them," she lamented.
As it relates to sports, the school has done well. It recently qualified for the semi-finals in the District 6 Football Competition by defeating a number of schools in thrilling encounters.
Phillip-Joseph also took the opportunity to thank the business community, organizations and individuals who have supported the school in its endeavours.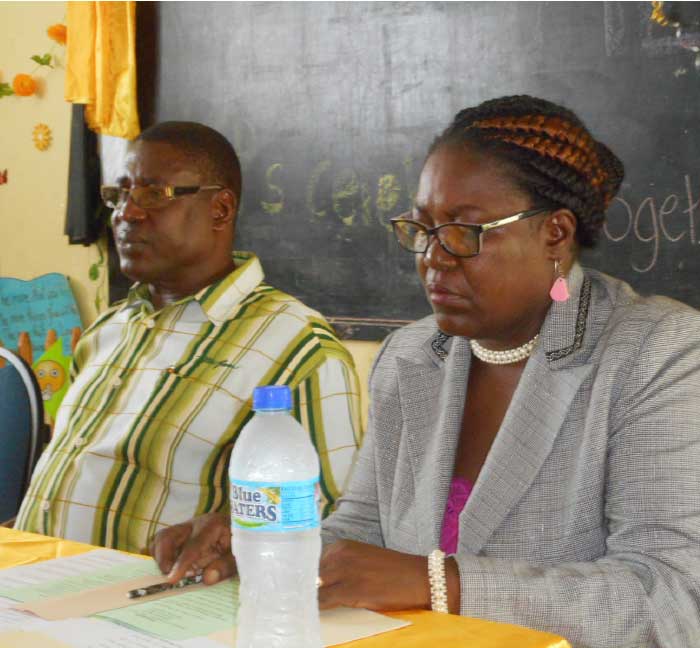 In an address which was punctuated with much humour and engaged the students, Evangelist St. Fond said: "You are special. You are important, not handicapped. Don't worry with anyone when they call you (names). God loves you…"
He said looks were not important and did not determine one's success.
"Forget about how you look. There is something you can do and others can't. Despite your weakness and defects, God can use you to do great things. Trust God…," he said.
St. Fond used his personal experience to drive home his point. He said he was not a brilliant student at school, but was able to become a well- respected Evangelist who spread the word of God in many countries where he has changed many lives.
He quoted the bible to impress upon the students the need to have faith in the Creator and related how people with various disabilities were able to become powerful men and women.
The students had fun singing songs with lyrics which emphasized the importance of self- appreciation and love for others.
The school which has a population of 80 students, comprises three levels: Early interaction, intermediate and vocational skills departments. It caters for students up to the age of 25 years.