A double presentation took place at SNL's head office at the Gablewoods Mall yesterday when winners walked away with as much as $500,000 just in time for the holiday season. What a way to kick things off!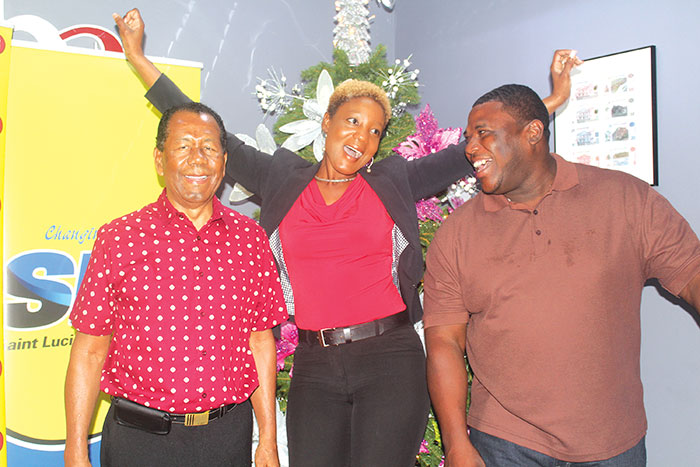 Super 6 winner Mr. Geoffery Stephenson was ecstatic after receiving his cheque of $350,000 which he won in the draw on Tuesday November1. Stephenson is an avid lottery player who after much disappointment finally won $1000 just a month before hitting that jackpot. At the time of the draw the jackpot had actually been increased by $40,000 from the $310,000.
To add to the hype SNL presented a cheque of $150,000 to highly anticipated 'Whole Tun Cash' winner, Mr. O' Brian Peter Christophe. 'Whole Tun Cash' is a $10 scratch which was launched In October of 2014. With 200,000 packets to sell SNL knew that players were patiently waiting to hear of a winner. Christophe himself was in disbelief as this was his very first time playing.