The NCPC Youth Audio Visual Competition is currently inviting submissions of audio-visual pieces of no longer than 15 minutes in length on the subject of productivity and competitiveness challenges facing Saint Lucia and possible innovative solutions to these challenges.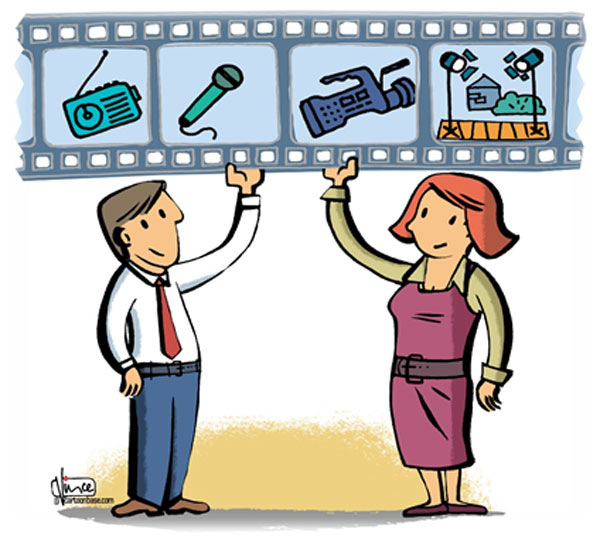 The competition has among its main objectives the dissemination and promotion of audio-visual pieces which tackle the issues of productivity and competiveness in Saint Lucia with a focus on increasing awareness of these issues, facilitating dialogue and finding solutions. This activity is also intended to support the discovery of creative expression as an inspiration for the development of the film and audio-visual fields.
Three winners will be chosen from among the submissions for the Youth Audio-Visual Competition by our panel of judges. The winning pieces will be screened during the 2017 Piton International Film Festival. Winners can also expect some exciting prizes from our sponsors Massy Stores (SLU) Ltd, CPR Direct and The Directors' Institute of Media and Technology.
This is a wonderful opportunity to lend your unique voice and ideas to critical challenges facing our local communities. If you would like to submit an audio-visual piece, please visit, https://ncpcstlucia.wordpress.com/2016/10/12/ncpc-youth-audio-visual-competition-unveiled/ for the Competition Guidelines. You may also visit the NCPC's website www.stluciancpc.org, call 468-5571/468-5576 or send an e-mail to stluciancpc@gmail.com for more detailed information on the Competition.
The NCPC has made the submission process very simple, visit our electronic platform at http://events.r20.constantcontact.com/register/event?oeidk=a07edcwdoy3057fd092&llr=wsvxeybab to submit your entry.
Entrants can shoot their films on mobile phones or any other device.
Submissions are open until November 30th, 2016.