As was promised previously, Gros Islet and Jacmel apparently went to extreme lengths to tie in their communities' economic backbones to one of the island's major cultural festivals, JounenKwéyòl, which they hosted last Sunday.
Gros Islet's emphasis was primarily on its fishing industry and patrons were seen moving from booth to booth set up along the streets to sample some of the seafood on sale. But seafood was not all the community had to offer: there were also hot cocoa tea and bakes, cold cane juice, acras, stewed crabs and lobsters, among the vast array of food and drink on sale.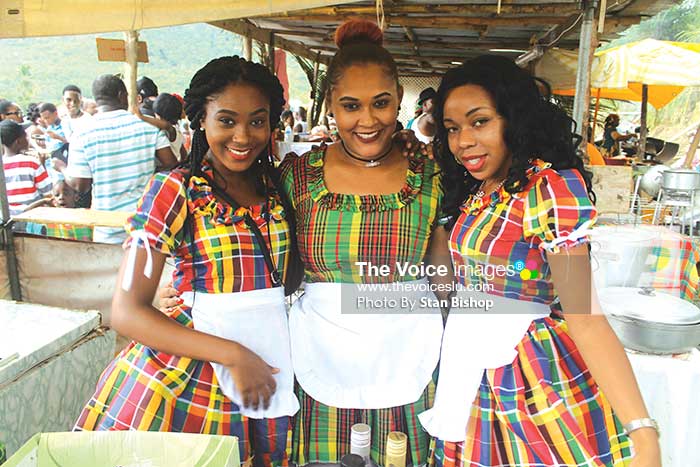 [Best_Wordpress_Gallery id="38″ gal_title="Jounen Kweyol in Gros Islet"]
One of the main attractions, the sawing of the wood, drew a large crowd as patrons got a closer look at how artisans in times past used basic tools of their trade to build some of the most durable edifices that still exist.
Over in Jacmel, the emphasis was on the community's agricultural traditions and there was no shortage of fresh fruits, banana, plantains, and ground provisions on display. Actually, some of the produce did find their way into the sumptuous cuisine the food booths offered on the day.
Both communities featured several groups giving cultural performances, especially through song and dance. Boys were also busy having fun with their bamboo bursting and rolling their kabouways.
Despite inclement weather putting a damper on the event periodically, many patrons admitted that they were satisfied with this year's hosting of JounenKwéyòl, which was also held in Belle Vue (Vieux Fort) and Choiseul.