TODAY'S FITC is one of the reasons why I can never stop loving and being proud of my island home, because whilst we do have a few bad apples TRYING to spoil our good name and reputation, we have sons and daughters like her, who is living proof that St. Lucia is bursting with talent that can match that of the elites.
Taribba do Nascimento (affectionately known as Tabbie) is the award winning founder and head craftswoman for MêmeBete bags and is ready to take on the world with her lines of African inspired luxury bags.
She started her business in 2009; however, she took up the challenge of diving full time into her career earlier this year.
Currently, she has a staff of two and operates MêmeBete along the corner of Micoud and Broglie Street in Castries (Upstairs Tropics Boutique), where the bags are envisaged, created and sold.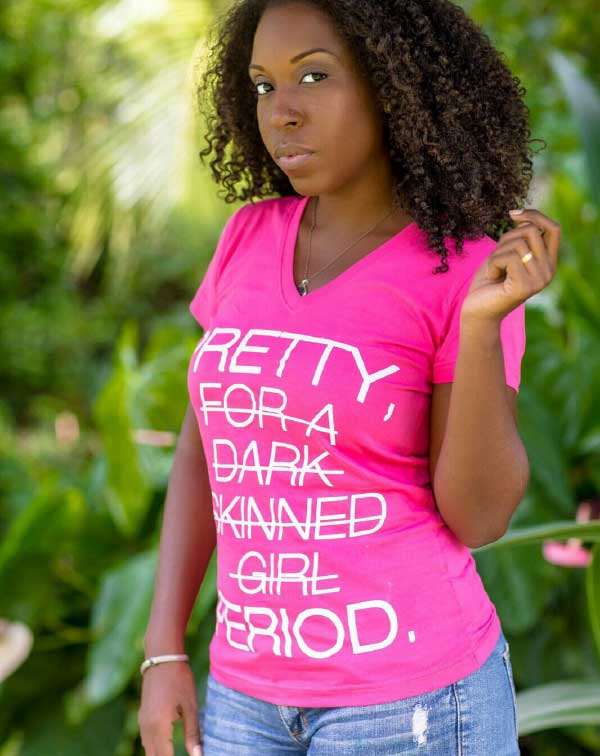 She also has an open door policy where people are welcomed to come in and see how the bags are being made. This she believes will give individuals a greater appreciation for the product and its prices once they see all the detail, thought and attention that go into the product.
This fiery 35 year old is bold, a daring and curious woman is as Lucian as you can get, and definitely stands out in a crowd whilst paving the way for up and coming local designers and making a name for herself, setting trends both here and abroad with her homegrown product.
The VOICE: When and how did you get the inspiration for MêmeBete?
doNascimento: I got my inspiration when I was living in Ethiopia. I was working with Ethiopian business women and then I got familiar with the leather industry and thought it would be nice to make bags. Being in Africa, I fell in love with the African print so I used it to make some bags that I thought were fun and bright, but practical at the same time. I wanted a bag that I could use because I didn't quite like the bags that I saw around the place. I needed a fun bag, but a lot of the fun bags were not of a practical size or have the right amount of pockets and stuff. So that's the thing about my bags, they're fun and flirty, but they're also very practical
The VOICE: Did you always have a passion for fashion or was it something that came with age?
doNascimento: No, I was a "Roots Gyal" at school. I wasn't about makeup, I wasn't about hair…uh uh, nah! I used to sew when I was at [St. Joseph's] Convent…I had a little label and I used to sew clothes for my friends, but I would hardly call myself, especially when I see these young girls these days, I would hardly say that I had any flair for fashion. I think it happened when I left St.Lucia and went to Canada, and I had my freedom when you know, you would be shopping for yourself and getting into the trends. But it was like a follow fashion kind of trend and not being a trend setter I suppose.
The VOICE: Starting up a business, especially in the fashion industry is surely not easy. How did you manage to get your foot in the door?
doNascimento: I guess it was perseverance, because in the beginning, I got a lot of flack that my bags were not good enough, and yes I know that my quality has improved over time, but there were people who thought it wasn't good enough. When I started improving, then they would say that I wasn't making the bags myself and that the bags were not made in St. Lucia. But it was really me trying to push myself everywhere. I would talk the talk every time, anytime I got the opportunity to speak about MêmeBete, I would speak about it. Any little fashion show that anyone would have…I mean, when I started, not so long ago, there really weren't many designers and fashion shows and opportunities etc. but I was being pushy and trying to get everywhere. Also, I got a lot of favours from friends. One thing is that young professionals support other young professionals so there were always people who wanted to give me a little feature or include me in whatever little event they had so keeping that sort of network and circle really helped in creating opportunities for me. I aligned myself with the right people, so I used to barge into the Ministry of Creative Industries all the time asking if they had grants and money to donate so that they would know who I was and so that they wouldn't have to ask too many questions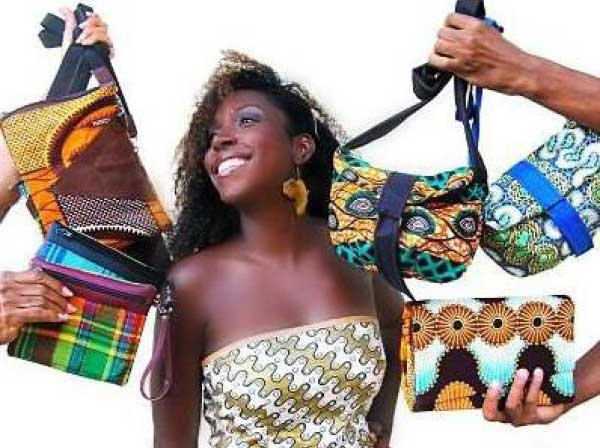 The VOICE: In St. Lucia, we tend to talk a good game when it comes to verbally supporting our own, but when it comes to putting our money where our mouth is, many tend to run away. Tell me about your price range and how it has been accepted by St. Lucians
doNascimento: Well,you know how that goes, they like you until you've reached a certain point and then they stop. They only like you when you're down and out but when you are becoming a success, they can turn on you, but I try to cater for all price ranges. I do feel that there is a movement where people are going outright and saying that they rather give locals their money than go overseas to buy Michael Cors.
The VOICE: What were some of your biggest successes and achievement as well as biggest hurdles you've had to jump over to make your business a success?
doNascimento: Having to justify my price is always a big hurdle for me…there's always a fight down. Another big hurdle was creating a supply chain because most of my stuff is imported, so finding the right suppliers and figuring out who to work with here to get my supplies on time was something I had to work with, but I think I've settled that. Then there's getting more people to buy.
My biggest achievement was winning Entrepreneur of the Year Award from the Chamber of Commerce and then there is the documentary film that won Best Fashion Documentary at the Caribbean Arts Feature Film Festival, which is also featured on Italian Vogue (I woke up to that news today). I've won other awards too including the Global Entrepreneurship Week Fashion Design last year, as well as an award in Washington DC from a Caribbean Organisation that highlights designers.
The VOICE: What kind of feedback have you gotten from people who purchased your bags?
doNascimento: Most people who buy one bag, come back to buy more. There is one woman in particular who would buy from me all the time. Then one day, she bought this body bag in green, and since she bought that, she's not bought another. Everywhere I see her, she has that damn bag so I told her that the next time I see her with it, I'm going to cut it. Because since she settled with that bag, she loves it so much that she does not think she needs another, and I suspect that when she needs one, she will order the same. People love the bags and I get a lot of repeat customers. And because they like it, they buy for and share with their friends, so the feedback is great.
The VOICE: We have so much raw talent in St. Lucia that is seemingly lost in the wind…what would you say to any young man or woman with talents like yours but only a dream of being where you are?
doNascimento: I would tell any young person: "Do not wait for anybody to give you your comeuppance. If you want something, you have to go after it yourself. We have this tendency to feel as though everybody owes us something. We are not daring people, we are "bandwagoners". You will get support when people see that you are hustling and pushing, and you never stop. People want to see that you can do it on your own before they start giving you the support that you probably rightfully deserved for a long time. Dive into it…do it, get it done. Be creative about how you get it done but don't sit around in self pity and wish that people could do this and that for you. It's still a dream for me and I still have a long way to go. I'm still living hand to mouth and it's still very hard, like about once a week, I feel like giving up…the other day I was even thinking about going back to a day job because things are tight but we have to believe in our dreams you cannot send out mixed signals to the universe. So I felt like if I have to go back to work now, I'm showing people that I don't really want it. I need to stick it out because this is what I want so this is what I'm going to stick with until I become successful.