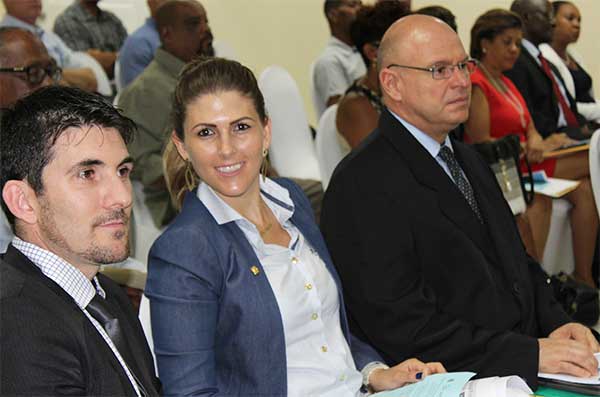 A week of activities which started with a Business Forum at the Bougainvillea Conference Room of the Bay Gardens Hotel, Rodney Bay, Gros Islet yesterday will keep delegates attending a Brazilian/St. Lucia Business Mission fully occupied.
It is the first Brazilian Parliamentarian and Business Mission to St. Lucia and the OECS (Organization of Eastern Caribbean States) the aim of which is to create conditions for better business among these countries.
Minister Bradley Felix who is responsible for Business Enterprise and Investments invited delegates to get to understand the unique opportunities St. Lucia provides to all genuine and progressive investors who would like to become part of the St. Lucia story while getting fair returns on their investment.
"I hope there is something here that will meet your individual and perhaps collective interests and that you will form mutually beneficial ties with our people and achieve your objectives," Felix told delegates yesterday at the Business Forum.
The activities will also include briefs and exchanges between the Brazilians and their OECS counterparts and involve visits to Vieux Fort, Soufriere and Canaries, exchanges with identified local business partners and visits to local business centres and private entities.