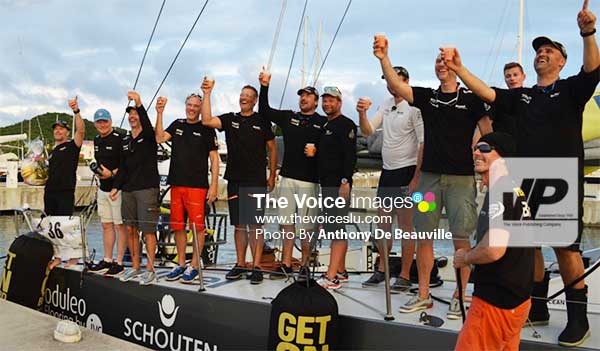 IT'S a full house for this year's Atlantic Rally for Cruisers ‐ both route options are at capacity with waiting lists in place for the first time since the creation of ARC+ in 2013, allowing for a total of 300 boats to sail under the ARC banner this November.
It's set to be the biggest migration ever to sail with the rally to the Caribbean shores of Saint Lucia!
ARC sailors have a choice of routes with the introduction of ARC+ Cape Verde, and two starts are planned for 2016: ARC+ will depart Las Palmas de Gran Canaria on Sunday November 6, sailing to Mindelo, Sao Vincente, Cape Verde for a 3 to 5 day stopover before the restart to Saint Lucia on November 16 . Seventyfive boats from 19 different countries make up the ARC+ fleet this year.
The ARC fleet of approximately 225 boats will start their own Atlantic adventure on Sunday November 20 sailing directly to Saint Lucia. Las Palmas de Gran Canaria as Palmas has been the start port for the ARC since the very first edition of the rally in 1986. Around one third of the boats are already in the marina, with the remainder arriving over the next two weeks.
Official activities begin on Friday when the ARC Information Centre opens for registration.
Start day is Sunday November 20, and thousands of spectators will line the city shore to watch the boats start. The first start gun will sound at 12:30 for the Multihulls, followed by the Racing Division at 12:45 and the Cruising Division at 13:00.
ARC boats will make landfall in IGY Rodney Bay Marina, Saint Lucia after 2700 nautical miles of sailing. This distance will take the fastest boats around 12 days and the family cruisers 18 to 21 days. Every boat will be welcomed on arrival (day or night!) with a basket of local fruit, chilled beers and rum punches. This warm Saint Lucian welcome is just the start of the festivities ashore, with the whole community of Gros Islet getting involved with the visiting sailors.