A regional process to improve environmental governance in Latin America and the Caribbean (LAC) is being unfolded and people from the region have the perfect opportunity to use their voices to tell how important it is to ensure rights of access to information, participation and justice in environmental matters.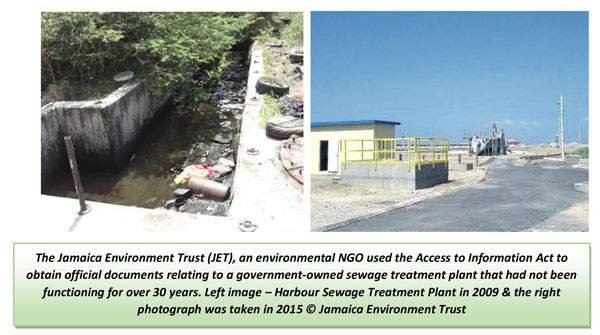 The reality is that over 600 million people in the LAC region rely on the environment on a daily basis for sustenance and many for their livelihoods. However, governments take environmental decisions which might eventually have a negative impact on their lives, often without effectively engaging the public.
This is what the 2012 Declaration on the Application of Principle 10 of the Rio Declaration on Environment and Development in Latin America and the Caribbean seeks to remedy. Principle 10 (P10), which originated in the Rio Declaration, was one of the most important outcomes of the 1992 United Nations Conference on Environment and Development and it affirms that all citizens have a say in environmental decisions that directly impact them.
With this in mind, the Regional Environmental Center (REC) under the project, 'Building bridges between regions — Interregional cooperation on the implementation of Principle 10 of Rio Declaration and Article 6 of UN Framework Convention on Climate Change in the Caribbean region", has launched the "P10 Video/Animation Competition".
According to Tsvetelina Filipova, Senior Expert at REC, "We all should come together for our environment, standing for our rights. I hope the competing videos promoting the LAC P10 process will help people to come together for this great cause."
Two fantastic prizes await the contestants who are able to depict in 3 minutes the importance of access rights regarding environmental matters in the region. The first place prize is a US$800 voucher and the second prize is a US$400 voucher, both from an acclaimed online electronic store. The prizes for this competition are awarded by the Ministry of the Environment, Land and Sea of Italy.
Whether you are an environmentalist, video enthusiast or just want to ensure that the present and future generations will enjoy the benefits of our natural resources, this is a chance for you to let your creativity shine and tell your story. The deadline for the competition is November 6, so download the full guidelines and registration form at www.lacp10.org.