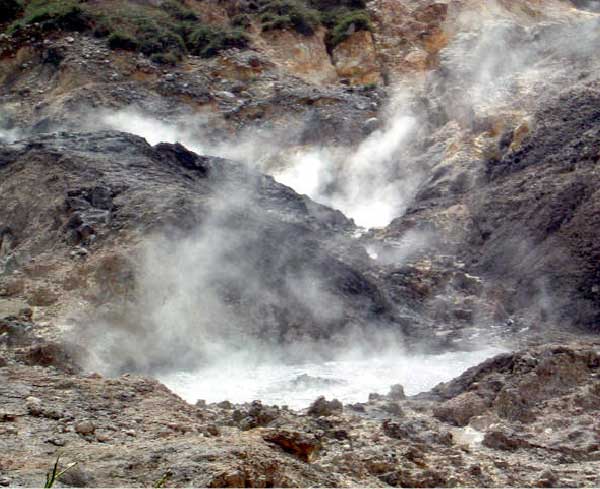 PORT OF SPAIN, Trinidad, Oct 14, CMC – The Trinidad-based University of the West Indies Seismic Research Centre (UWI-SRC) says it is conducting exercises in St. Lucia aimed at learning more about geo-hazards in that island so as to better prepare the population to deal with earthquakes, tsunamis and volcanic hazards.
UWI-SRC said it is collaborating with the National Emergency Management Organization of St. Lucia (NEMO) and the Soufriere Regional Development Foundation (SRDF) in undertaking the exercise as part of Earth Science Week 2016 (ESW).
It said the project aims to increase the public's understanding of earth science and to encourage stewardship of the earth on a global scale.
"St. Lucia has been impacted by earthquakes in the past and due to its geographic location will continue to be exposed to this threat. Additionally, contrary to popular belief, the gas venting at the Sulphur Springs Park does not act as a safety valve for the Soufriere Volcanic Centre.
"Although it has been quiet for a long time, the Soufriere Volcanic Centre is a 'live' volcanic centre that can erupt again in the future and may impact a considerable part of the island's population."
The UWI-SRC said that its experts will be delivering workshops and seminars to various stakeholders in St. Lucia as well as an art competition for participating students.
"These events will focus on providing a better understanding of the geo-hazards that may impact St. Lucia and ways in which we can reduce the impact of these events.
"The campaign will also highlight the need to preserve and protect the geo-heritage sites on the island such as the Pitons and Sulphur Springs Park which are an important part of the nation's history, culture and economy," UWI-SRC added.