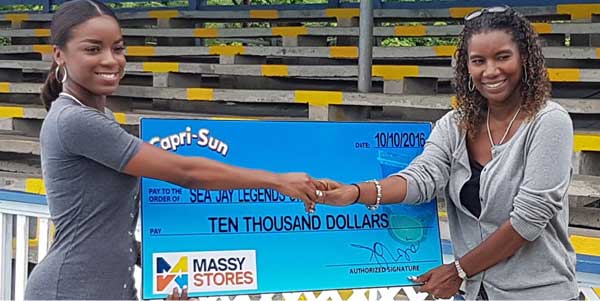 THE Sea Jays Swim Club is holding its annual Capri Sun Meet at the Rodney Heights Aquatic Club. More than 140 competitors from the six participating clubs on the island will take part.
According to Sue Monplaisir one of the organizers for the meet and a member of Sea Jays Swim Club, the two and half day event will see a number of the swimmers compete at their highest level with the hope of earning their way to qualify for the OECS National Championship to be held in Saint Vincent and the Grenadines November 10 – 13.
She said immediately after the meet, the Technical Committee of Saint Lucia Amateur Swimming Association will convene to select the OECS team.
Meanwhile, as part of the effort to contribute to the development of swimming in Saint Lucia, Capri-Sun, through their agents Massy Stores, presented to the Sea Jays Swim Club its sponsorship cheque of EC$10,000. Capri-Sun has through the years been the title sponsor of the swim trials hosted by Sea Jays.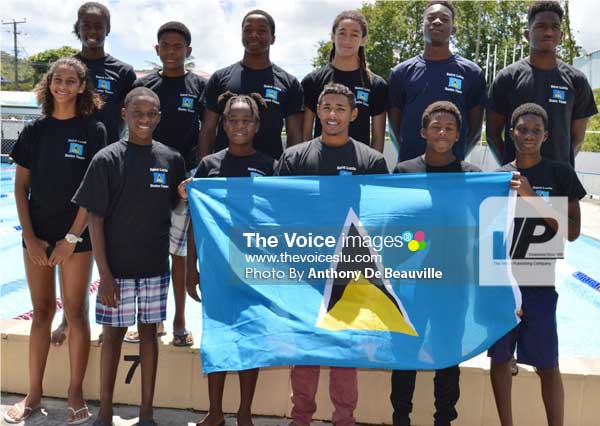 Club President EldrisMauricette said: "As the preparation for the hosting of this meet is well on the way I would like to thank Capri-Sun Managing Team for their continued support. Without them our efforts in hosting the meet would be a difficult one. The Sea Jays Swim Club continues to embrace the collaboration between our club and Capri-Sun and look forward to a successful meet this weekend"
Speaking on Capri-Sun's long standing sponsorship of the event, Marketing Manager of Massy Stores SanchaRaggie said: "Capri-Sun looks to support activities that promote youth development through sports and active lifestyles in kids. This activity does just that. We are proud to support an activity with national significance".