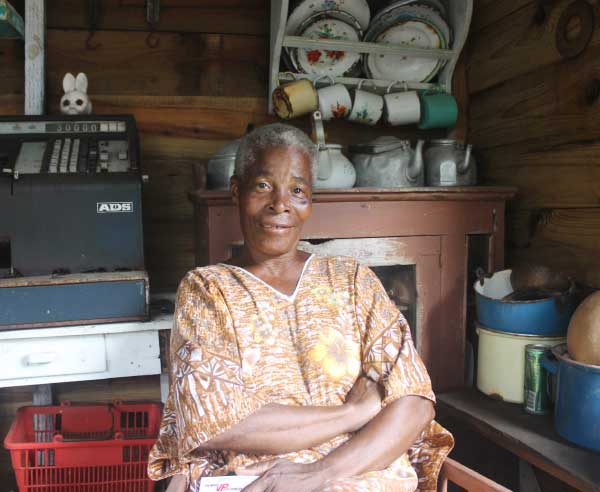 WITH Creole Heritage Month almost over, Saint Lucians will no doubt try to take in as much of the nostalgia about our heritage that they possibly can before moving right into ushering in the Christmas season.
But that is certainly not the case with Mary-Theresa Paschal, who practically celebrates and pays homage all year-round to an era when Saint Lucians were forced to make do with whatever basic technological means they had, to survive. Simply put, Paschal lives and breathes Saint Lucian culture and has gone as far as building her life around it.
"My home is basically a museum which I had planned for a long time now ever since I was living overseas," she told me during a recent visit to her home at La Fargue, Choiseul. "I started with just one little thing – a wooden safe – and continued to grow my collection little by little."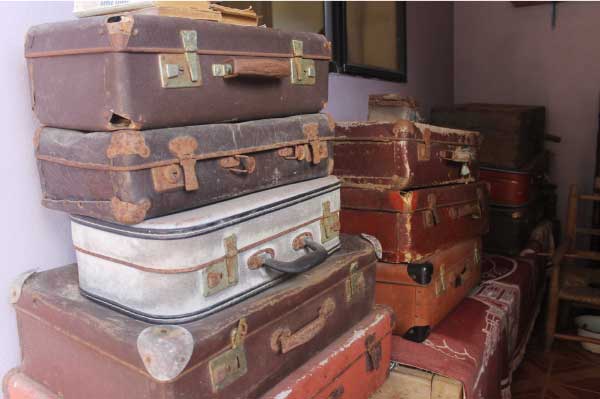 Paschal started her home-based museum in 2007 after returning from a long stint in Europe and has been amassing collectible items since then, often criss-crossing the island scouting for items which she would either buy or solicit from people mulling dumping those items altogether.
Born in Cafeiere, Choiseul, Paschal lived in France for 32 years. While there, she worked in a Paris museum for 23 years and her love affair with antiques piqued. Throughout her tenure there, she said, one of her life ambitions was to return to Saint Lucia and impart the skills and passions she learned in Europe. Today, La Maison Creole is the dream she always wished would come true.
From the moment you enter the main gate at La Maison Creole, it is difficult to not be mesmerized by the countless eclectic mix of items that remind you of some aspect of Saint Lucian life from decades past. From sewing machines to kitchen utensils, cash registers to stereo players and vinyl records – you name it — this upbeat Choiseulian art connoisseur has it all. From her yard to her verandah to every room of her home, the spellbinding journey never seems to end.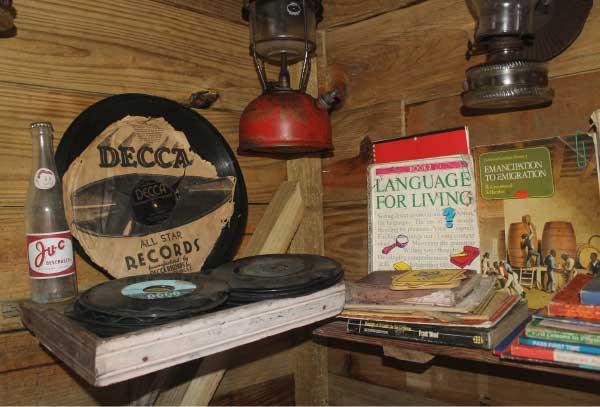 Despite describing La Maison Creole as her creative space and therapeutic sanctuary, Paschal says she doesn't mind sharing her home temporarily with avid fans of Saint Lucian antiques and traditions who want to pay a short visit. To that end, visitors are welcome between 9:00 a.m. and 5:00 p.m. daily for a small admission fee of $10 for adults and $5 for children. Schoolchildren are especially encouraged to visit the museum.
With Choiseul being one of the four communities hosting Jounen Kwéyòl this year, Paschal is rolling out the creole red carpet to welcome visitors to what she calls "the largest and most authentic artifact museum in Saint Lucia", which is located close to the entrance of Builder's Choice at La Fargue.
"I would really love people to come visit La Maison Creole, especially the youngsters, to learn about how Saint Lucians in generations past used to live, including the things they used in everyday life," Paschal said. "When I die, I hope my children will continue to do what I'm doing in keeping the museum going."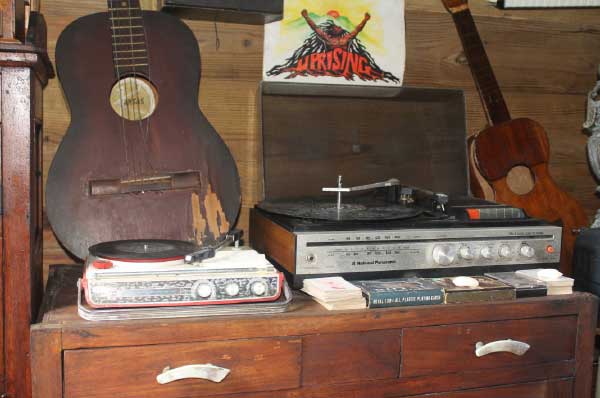 Paschal is also working on an educational practical guide for teachers that they might wish to use in the classrooms after visiting La Maison Creole.
By the way, if there's anything special at La Maison Creole that warms your heart that you don't mind owning, Paschal doesn't mind letting go of it — for the right price, of course.
For more information at La Maison Creole, call Paschal at 459 3434.