Beat Aux Lyon 2-0 In Finals.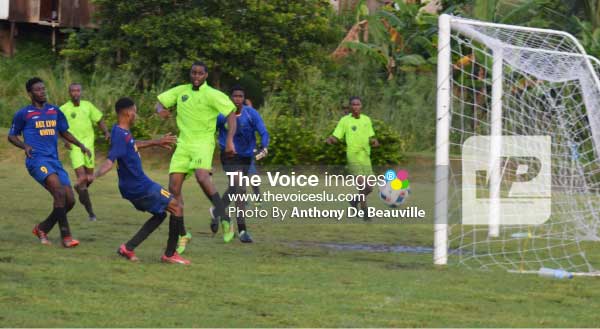 IN what was expected to be a thriller between two archrivalsChesters Sports Club emerged champions with a 2-0 victory over Aux Lyon United in the Mabouya Valley Football League promotional tournament final played on Sunday.
A water-logged outfield made life somewhat difficult for the players on the square; but Chesters nosed ahead in the 6th minute courtesy a goal from VernalceMcraceley. Despite numerous missed opportunities from the Aux Lyons United players, the scoreline remained 1-0 in favour of Chesters United at the halftime whistle.
On resumption, both teams raised the tempo, much to the delight of the crowd. But Chesters sealed the victory in the 78th minute with a goal from Joanis Pelage.
For their victory, Chesters will now move on to represent the Mabouya Valley Football League in the Saint Lucia Football Association President's Cup in the Eastern Zone scheduled to commence this Sunday. The other teams competing in that Group are Piton Travel Young Stars, Praslin Bay and Helenites.
Meanwhile, the Shawn Edward Football Tournament has started