Leader of The Opposition's Office Promises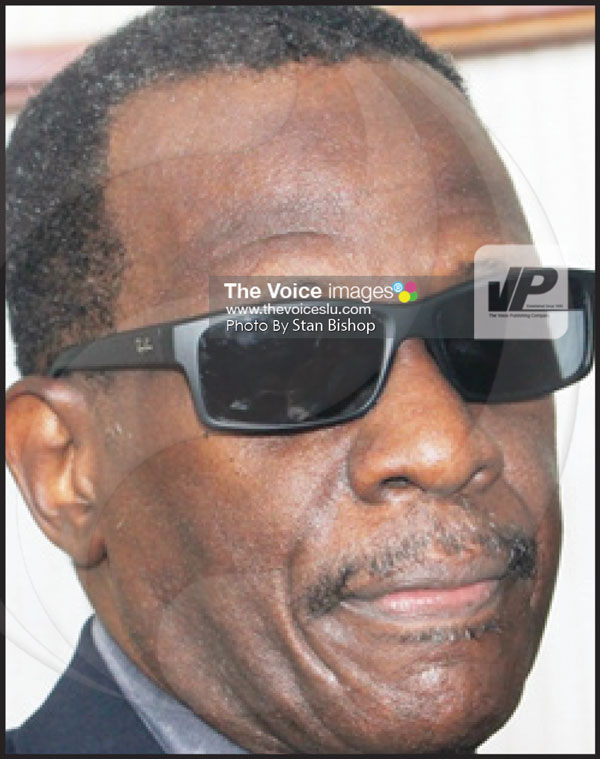 THE Office of the Leader of Opposition said yesterday that a statement in response to Minister for Economic Development, Guy Joseph's pronouncements that mismanagement was to blame for the St. Jude Hospital remaining incomplete, will be released today.
Despite the enhanced state of the health sector being promised in both their recent party manifestos, the Saint Lucia Labour Party and United Workers Party remain divided on the status of two key yet-to-be-opened health institutions.
"It is a very unusual situation that we have inherited. No other government – whether Labour or UWP – has been in this situation before," Joseph, said last Thursday.
Joseph said a myriad of unfortunate shortcomings by the previous administration has resulted in the construction work at St. Jude Hospital now being stalled following his directive to have a technical audit done. Requisite approval for the hospital's construction, he said, remains outstanding.
"Everybody wants the (St. Jude Hospital) project to continue. We don't know whether it meets accreditation standards for a hospital because there's not even an approved plan from the DCA (Development Control Authority) for the building of St. Jude Hospital," Joseph explained.
Joseph added: "I have not seen the DCA approval, I have been asking for the DCA approval plan."
Joseph said the proposed new administrative building in Vieux Fort has suffered a similar fate as St. Jude Hospital: "There's no DCA approval and the land does not belong to NIC." The 75,000 square feet structure at Beanefield was being undertaken jointly by NIC and the government of Saint Lucia in an effort to decentralize government's range of services.
While the sod turning ceremony for the building was done in April this year, with the project expected to be completed in two years, Joseph said the NIC Board that green-lighted the project was ill-advised.
"Everybody who was on the board of NIC when that decision was made has to answer to this…The land title has not been transferred from Invest Saint Lucia to the NIC. Yet they were going to expend millions of dollars of people's money," the minister said.
Last Friday afternoon, Pierre told The VOICE that a statement from his office on the matter would be released yesterday. However, when The VOICE contacted his office yesterday afternoon, we were told that the statement was still being put together.
The Owen King-EU Hospital and St. Jude Hospital have become controversial issues with both political parties, locked in a war of words as to why they remain out of operation.
According to Joseph, $95 million has already been spent on the reconstruction of St. Jude Hospital which was gutted by fire on September 9, 2009. Another $50 million is required to complete the hospital, he said.
Speaking to the media when Parliament last met three weeks ago, Minister for Health and Wellness, Mary Isaac, said Joseph, who has responsibility for St. Jude Hospital, was "doing the right thing so that we can get that hospital as soon as possible."
"My request was for us to have St. Jude Hospital (operational) by October," Isaac said. "But obviously, that's not going to happen because we did not realize how far back the project was. Having gone to see it, we now understand that the project is way behind. I do not see us getting that hospital until sometime next year."
Isaac said there were many issues regarding construction work at the site, including the hospital's plan changing many times. She said when the United Workers Party demitted office in November 2011, St. Jude Hospital was "well on its way to being reconstructed". She, too, blamed the previous government for its handling of the project.
"So now we're getting back into office and are realizing that the plan for the project has changed a number of times. We do not even know exactly what the plan looks like right now."
During that interview, Isaac said the Owen King-EU Hospital should be open for business sometime this year. However, she said getting St. Jude Hospital operational remains top priority, given the less-than-optimal conditions patients and staff have to endure at the George Odlum National Stadium.
"We have to try to ensure that St. Jude Hospital gets completed as soon as possible so that we can move the patients and staff from that facility (George Odlum National Stadium) that's falling apart and put them in a better facility."
Joseph said he has since been able to identify various inconsistencies related to the St. Jude Hospital project that prompted him to initiate the technical audit that should be completed by this month-end. He said that based on what he has observed thus far, he has cautioned his ministry staff against encouraging perceived infelicities in the public service.
"I've told the public servants whom I work with that some people refuse to do the work that they're being paid for in government to make a certain government look bad, whether it be Flambeau or Labour," Joseph said. "I told them that I'm not going to tolerate this in government. My position is simple: if they see me do anything illegal, I tell them to call me out…But I'm not sitting there and allow any public servant to frustrate the plans of what the people elected us to do."