BRITAIN'S Prince Harry is to visit several Caribbean islands later this year, according to an official statement from Kensington Palace.
It said that Harry will visit Antigua and Barbuda, Barbados, Grenada, Guyana, St. Vincent and the Grenadines, St. Kitts-Nevis and St. Lucia.
"The visit falls on the 50th anniversary of Independence for Barbados, the 50th anniversary of Independence for Guyana and the 35th anniversary of Independence for Antigua and Barbuda," the statement said.
It said full details of Prince Harry's visit will be disclosed at a later date.
"It gives me great pleasure to be able to confirm that Prince Harry will be visiting Guyana later this year. This will be the first visit by a member of the Royal Family since 2004 and comes, of course, in the year of Guyana's 50th anniversary of Independence. It is therefore a particularly relevant time for such a visit," said British High Commissioner to Guyana Greg Quinn.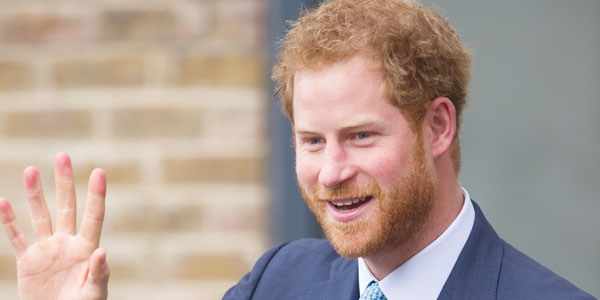 Prince Harry is in fact Prince Henry of Wales. Born 15 September 1984, is the younger son of Charles, Prince of Wales, and the late Diana, Princess of Wales. At the time of his birth, he was third in the line of succession to succeed his grandmother, Queen Elizabeth II, but is currently fifth in line after his father, his older brother Prince William, Duke of Cambridge, and William's children, George and Charlotte.
According to Wikipedia, after an education at schools in the United Kingdom and spending parts of his gap year in Australia and Lesotho, Harry chose a military career, undergoing officer training at Royal Military Academy Sandhurst. He was commissioned as a Cornet into the Blues and Royals of the Household Cavalry Regiment, serving temporarily with his brother, and completed his training as a troop leader. In 2007–2008, he served for 77 days in Helmand, Afghanistan, but was pulled out following publication of his presence there by an Australian magazine. He returned to Afghanistan for a 20-week deployment in 2012–2013 with the Army Air Corps. He left the army in June 2015.
Diana wanted Harry and William to have a broader range of experiences than previous royal children and took them to venues that ranged from Disney World and McDonald's to AIDS clinics and shelters for the homeless. Harry began to accompany his parents on official visits at an early age; his first overseas tour was with his parents to Italy in 1985.