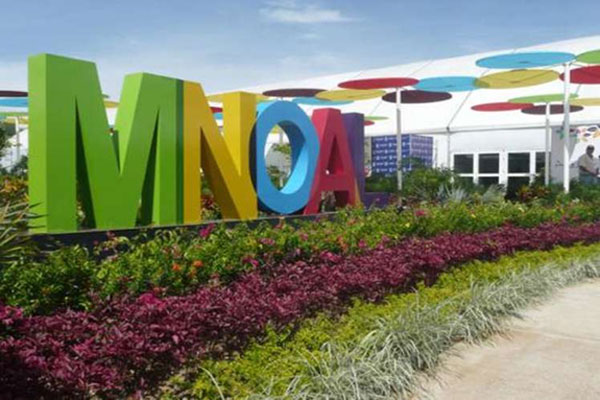 Following the discussions held by the technical commissions on previously developed proposals which focus on common issues, the Ministers for External Affairs met on Thursday and Friday this week for the XVII Summit for member countries of the Non-Aligned Movement (NAM).
The discussions were centered on various issues, including maintaining the peace, security, the right to self-determination, independence and solidarity for the development and establishment of international relations based on the principles of non-interference.
Venezuelan Minister for External Affairs, Delcy Rodriguez, stated that at this great meeting the member countries of NAM are presently working to strengthen the organization as part of the construction of a new international order that includes not only economic and social areas, but information as well.
She also stated that the massive presence of delegations since Tuesday in Margarita Island was the key to defeating the media smear campaign waged by partisan interests of the right wing corporations.
Rodriguez will head the meeting of the Ministers for External Affairs and subsequently submit a summary report of the discussions to President Nicolas Maduro, who will be leading the sessions on Saturday and Sunday at the Venetur Hotel in Margarita.
Among other topics, the agenda includes those relating to environmental and global warming issues, the fight against terrorism, disarmament, human resource development and the recognition of Palestine as an independent and Free State.
The NAM was founded 55 years ago based on 10 key principles, highlighting in particular the peaceful co-existence and non-interference in the internal affairs of other countries.
Other objectives upheld by this group of States include the preservation of national independence, non-members of military alliances, rejecting the establishment of foreign military bases and the move for a complete and general disarmament.
Since its inception, on its official website, the organization has published its intention to defend the emancipation of the peoples of Africa, Asia, Latin America and other regions of the world.
Other priorities include the integration and cooperation of nations, social inclusion and the fight for equality in a world of peace. This is one of the main objectives set by Venezuela upon taking pro tempore presidency.
For the first time, the South American countries have assumed the responsibility of directing the organization, i.e. the presidency; only Cuba and Colombia have had the opportunity to chair the NAM.
Source: Prensa Latina