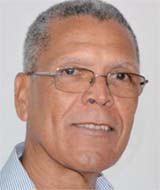 In Parts 1 and 2 of this series, we discussed the excuse given for the sale of our passports under the Citizenship by Investment Programme as being the way to attract Foreign Direct Investment, indicating that this premise was false and also indicating the type of developer that this scheme was attracting. The track record of Range Developments, the proposed Master Developer for the Black Bay Development was examined, and the issue of due diligence as it applied to this developer was raised.
In Part 3, we examined the portfolio of projects listed on the Boka Group website, and detailed an inability to associate the Group with the successful development of touristic projects. We now turn our attention to the Group CEO and co-founder, Mr. John Kennedy, who, since the approval of the Group's proposed project here as a CIP development has advocated that St. Lucia should focus attention on its Citizenship by Investment Programme.
Mr. Kennedy is apparently from Serbia, his name originally being Jovan Gvozdenovich. He has a background in public relations, and for some time during the 1990s worked as Prince Michael of Kent's Private Secretary. Mr. Kennedy has been active politically in the UK having been the Political Secretary to a member of the British Cabinet during the period 1987 to 1989, and was a candidate for the Conservative Party in both the 1992 and 1997 UK general elections, both of which he lost. Mr. Kennedy has also been active in business as a public relations consultant, commodity broker, and lobbyist.
While serving as the Private Secretary to Prince Michael of Kent in 1994, Mr. Kennedy had reason to be in contact with a Mr. Anthony Bailey who at the time worked for a public relations firm engaged by Prince Michael. We have met Mr. Bailey before, in an earlier article, as this is the same Mr. Bailey of the Sacred Military Constantinian Order of St. George who received a knighthood from Antigua in November 2014 and who has been very active in the region since then, meeting with Heads of Government and Heads of State. As we have seen from that earlier article, since his introduction to Antigua in November 2014 Mr. Bailey has become a trade envoy for that country and is the holder of a diplomatic passport issued by Antigua.
As it turns out, Mr. Kennedy is also a member of the same Sacred Military Constantinian Order of St. George as is Mr. Bailey, and as recently as May of this year, according to the Order's website, Mr. Kennedy attended a banquet in London hosted by Mr. Bailey in his capacity as the Order's Delegate. In July of 2012, again according to the Order's website, Mr. Bailey also hosted what is described as a Royal Gala Dinner celebrating 'Faith in Sport', which a dinner also attended by Mr. Kennedy. As may be seen, Mr. Kennedy and Mr. Bailey are not unknown to each other.
While the Boka Group purchased the Bellevedere property in St. Lucia in March 2014, the first visit to St. Lucia by Mr. Anthony Bailey took place in April-May 2014, according to the record of the Constantinian Order's website. According to that website, Mr. Bailey has since visited St. Lucia on a number of occasions in the conduct of the Order's business, and though we cannot say whether Mr. Kennedy and Mr. Bailey have crossed paths in St. Lucia, we would only point out that they know each other, are members of the same Sacred Military Constantinian Order of St. George, and have similar backgrounds in public relations, in politics, and as lobbyists.
Frankly, it matters little whether Mr. Kennedy and Mr. Bailey are connected, or who the investors in the Boka fund are, as the Boka Group's investment in St. Lucia is welcome provided the money invested is legitimate. What is of immediate concern to us is that, while the Group saw it fit to purchase the Belevedere Plantation in 2014, well before the introduction of the Citizenship by Investment Programme to St. Lucia, immediately following the vote by the British to exit the European Union was taken on June 23 this year, Boka issued a press release promoting St. Lucia's reliance on the CIP.
While few in the UK expected the actual Brexit result, and most still don't know what to make of it, Mr. Kennedy indicates in that press release that the Group had long held the view that Britain would vote to exit the EU and had briefed the leadership of both political parties here in St. Lucia on that view well in advance of the vote. Why, we ask? On what basis was Mr. Kennedy, a real estate developer, presuming to brief the leadership of the political parties in St. Lucia on political matters which were to take place in Britain?
Having somehow established himself as an advisor to our political parties, Mr. Kennedy then states in that press release that the Boka Group "has expressed full confidence in Saint Lucia's ability to embrace the changes Brexit will bring and that the country and Company must now grab the opportunity that comes with it". It would have been helpful if Mr. Kennedy had elaborated on this opportunity which he envisions as a result of the Brexit vote, but he doesn't. Instead, he indicates that his company "is confident that the local market can adapt and grow as planned and that CIP now offers Saint Lucia its own plan B and must be the focus of attention".
In that same press release mentioned above, Mr. Kennedy also indicates that "As an approved CIP development the Belvedere Plantation has been sourcing new capital from outside the GB and Euro zone with almost US$19m of new investment already identified and ready to draw from the Middle East, Far East, Russia and new markets …".
Well, the announcement that the Belvedere Plantation was an approved CIP development was made on April 26, 2016, and so Mr. Kennedy is indicating to his investors that in the two months since then to the date of his press release, his company had identified almost US$19m in new capital which was ready to be "drawn". It would seem that the Brexit vote has given Mr. Kennedy and the Boka Group an opportunity to jump on and to promote this CIP bandwagon, but he appears to have gotten ahead of himself. While he and his group stand to benefit immensely from the CIP, it is not his place to advise us on it.
In an article appearing in the Star dated July 2, 2016 Mr. Kennedy makes his views on Brexit more clearly known, and it would appear that he not only expected it, but also supported the vote for the UK to exit the EU. That is his right, but in that article he goes on to suggest that "the world has changed and the way we do business with the world has changed as well …". He adds that both the past and present governments had identified the importance of commercial diplomacy, without however indicating how this had come to his knowledge, and continues with "It is important now, like never before, for Saint Lucia to have the ear of political and financial institutions around the world and particularly in markets that produce the most economic benefit for the country. These include new markets where the Saint Lucian flag has not yet been raised".
This may all be perfectly reasonable advice, but we cannot help but wonder just whom Mr. Kennedy may have in mind to be the commercial diplomat doing all of that whispering in the political and financial ears of the world on our behalf, and we can only trust that it would be neither him nor Mr. Anthony Bailey.