South Marina Crucial Says Maritime Consultant.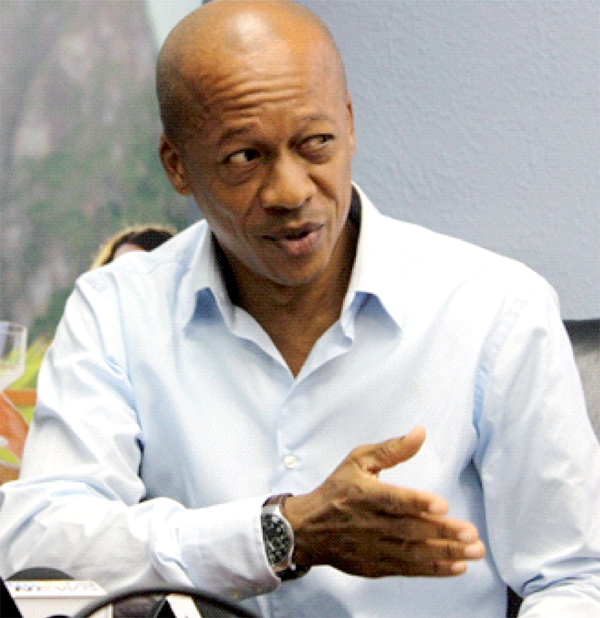 IMPROVED services at the Customs Department, Saint Lucia Air and Sea Ports Authority (SLASPA), immigration and the marinas are being credited as some of the reasons for a double-digit increase in yacht arrivals for the first half of this year.
Statistics released to The VOICE this week indicate that total yacht arrivals between January and June this year recorded a 28.8 % increase over the same period last year.
A total 29,101 yacht arrivals were recorded for the first six months of this year compared to 22,593 yacht arrivals for the same period last year. The total is based on figures collected at Rodney Bay Marina and Marigot Bay.
As per a quarterly basis, 16,571 yachts arrivals were recorded between January and March this year compared to 14,991 during the comparative period. During the April-June period this year, 12,530 yachts arrivals were recorded compared to 7,682 recorded during the same period last year.
Rodney Bay Marina experienced a 32.4% increase during the period while Marigot Bay arrivals increased by 18.6%.
The statistics were compiled by SLASPA and published by the Saint Lucia Tourist Board (SLTB).
According to Cuthbert Didier, Maritime Consultant in the Ministry of Tourism, other factors that influenced the spike in arrivals were increased visibility for Saint Lucia at three international boat shows, an increase in charter vessels visiting Saint Lucia and easy access to clearing items for yachts in Saint Lucia.
"These figures speak volumes in terms of Saint Lucia as a destination. The spillover from marketing the Saint Lucia Jazz & Arts Festival, Saint Lucia Carnival, JounenKweyol, Atlantic rally for Cruisers (ARC) and Mercury Beach is helping the yachting sector," Didier told The VOICE yesterday.
He said the figure shows that attending those international boat shows and increasing the visibility of Saint Lucia with its several destinations along the coast – especially Rodney Bay, Marigot, Soufriere, Laborie and Vieux Fort – is working.
"The boats are coming, they're bigger and most of them are charter operations," Didier explained. "So this is great news for us. What's going to be even more exciting is if we can sustain these increases going into the traditional summer period or the hurricane season."
Didier said the Mercury Beach event held in Saint Lucia earlier this month attracted an estimated 420 yachts to the island. Those yachts, he said, emanated from various Caribbean islands, including Martinique, Guadeloupe and Grenada.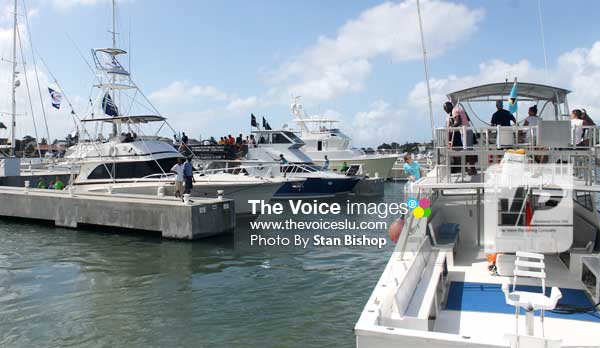 While the increases are based on figures for Rodney Bay and Marigot Bay only, Didier said measures were put in place last month to ensure that figures for Soufriere are tabulated properly. The change came following intensive discussions involving SLTB, SLASPA and the Ministry of Tourism.
"We now have a system that we're comfortable with; it's accurate for now," Didier stated. "But we're hoping that it can be computerized like the other destinations, such as IGY Rodney Bay Marina and CapellaMarigot Marina."
Didier's concern for figures being accurate is not farfetched. In fact, figures forwarded to The VOICE on August 5 indicated that there was a 9.1% increase in arrivals at Rodney Bay between January and June this year compared to the same period last year (from 20,322 in 2015 to 22,173 in 2016) and a 4.1% increase in yacht arrivals for the same period for Marigot Bay (from 6,653 in 2015 to 6,928 in 2016). Yacht arrivals for Soufriere fell by 25% during the same period, according to that report.
With various major development projects earmarked for Vieux Fort, Didier said a marina for the south becomes even more essential. While he admitted that a healthy debate might be needed to pin down a location, he believes the Wilrock site close to the airport is most appropriate.
Didier added that his ministry has had preliminary discussions with a Russian investor for the past two years and that investor is currently finalizing certain aspects about a prospective investment before making a presentation to the government.
Didier, whose experience in maritime affairs span nearly three decades, said studies indicate that the yachting sector in every Caribbean island contributed six times more the amount of revenue for those islands when compared to the cruise industry.
Didier said that while many officials within the government service do want the yachting sector to perform better, the systems, procedures and protocols are preventing that change from taking place. He believes that while some positive strides are being made, "we're not moving as fast as I would like us to."
"The yachting sector is definitely being undervalued and we need correct data so that we can capture its full scope. We really need to have a very holistic approach to doing this which could probably be conducted by the Ministry of Finance. We need to be able to capture the revenue stream and the contribution to the gross domestic product (GDP) by the yachting sector," Didier explained.
Didier said he remains "very positive and upbeat" that the double-digit increase in the yachting sector will continue. However, with many Caribbean islands competing within the same space for that niche market, a more concerted effort needs to be applied to ensure that the sector remains beneficial to Saint Lucia.
"If only we can see the potential of this industry and focus on developing it, I think the benefits will be phenomenal for us – both in yacht registration, revenue for SLASPA, and investment tied to the Citizenship by Investment Programme," Didier said.