Tourism Minister Says Technocrats Kept Out of 'Pearl of Caribbean' Discussions.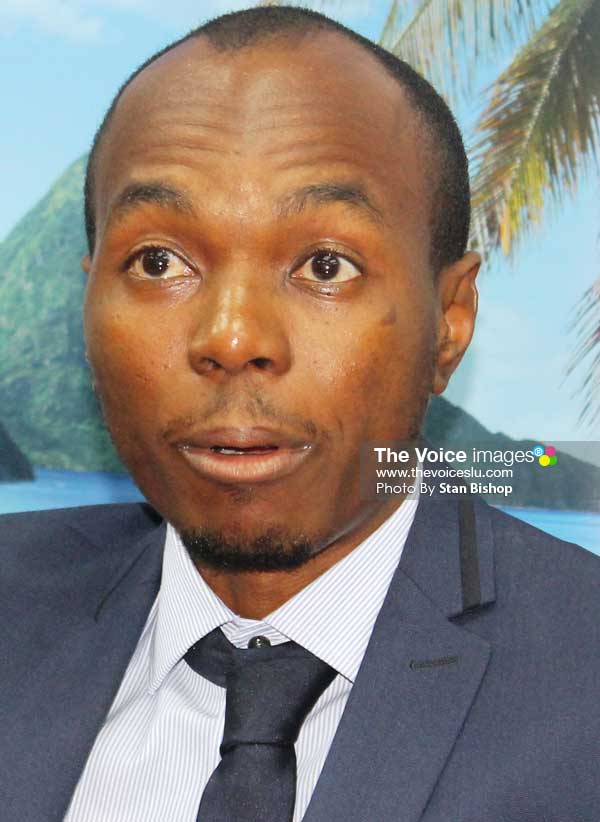 KEY technocrats were excluded from sharing their input during the initial stages of discussions on the US$2.6 billion tourism-related project for which the current administration recently signed an agreement with Malaysian billionaire, Teo Ah Khing.
That was the sentiment expressed by Minister for Tourism, Dominic Fedee, when he made a guest appearance on the television show, "TALK", hosted by journalist Rick Wayne, on Thursday evening.
Fedee said the Dr. Kenny Anthony-led administration made several errors related to the project, including the exclusion of crucial people with the appropriate know-how from key local agencies. However, he declined to name those agencies.
"A lot of the technical staff that should have been part of the deal were left out of the discussions and didn't have a proper brief as to where the government wanted to go with this," Fedee said. "(They held those discussions) in the absence of a lot of the technical advisors who should have been at the discussion table."
Fedee said Teo visited Saint Lucia on at least four occasions to hold discussions with the previous administration but failed to ink a deal for the international standard integrated development earmarked for Beausejour, Vieux Fort.
He said that while due diligence was cited as a critical factor in any agreement being signed, consideration should have been given to prioritize the process without foregoing the essential checks and balances. He believes the SLP-led administration was tardy in its approach towards the project, cancel "Pearl of the Caribbean".
"We have to move away from this notion that 'due diligence' means taking a long time. 'Due diligence' should mean being very meticulous in a reasonable amount of time, taking into account the importance of investment to the country," Fedee argued.
SLP's spokesmen, Dr. Ernest Hilaire and Moses Jn Baptiste, have raised concerns about the project that promises to employ thousands of people during and after construction. Among those concerns are the likely negative impacts the project can have on the environment, especially the Mankote Mangrove nearby.
However, Fedee indicated that as per a clause in the agreement signed between Prime Minister Allen Chastanet and Teo, Chairman of Desert Star Holdings Ltd., on July 29, considerations have been made "to ensure that the mangrove is improved upon."
Fedee said that while the SLP has repeatedly expressed environmental concerns about the project, official records dating back to the previous administration's tenure do not reflect those sentiments. He accused the SLP of "misleading" the citizenry.
"This is a desperate political attempt and there is misleading information that is being peddled for convenient reasons," Fedee said.
The SLP has repeatedly gone on record as saying that it supports the project as long as the best interest of Saint Lucia is protected and secured.
Since the July 29 signing, the party has called on government officials to provide crucial information related to the project, including whether DSH already has the rights to begin promoting, marketing and selling investments through Saint Lucian citizenships before it has received DCA and CIP approval, and whether the incumbent is applying due diligence to the project.
Fedee, however, said government is following the necessary procedures to ensure that the project does go through the appropriate stages with a view to it becoming a reality. He said the country's high unemployment level demands that a more business-like approach be taken to ensure that major investors are not frustrated by unnecessary bureaucracy.
"We have seen nothing that should keep the project back," Fedee said. "We are satisfied, based on the advice that we've received from our technical people from Invest Saint Lucia. We think they have done a meticulous job (and) have researched this investor. So we felt a level of comfort in going forward."
The project, which includes a marina, racecourse, resort and shopping mall complex, casino, free trade zone, extensive entertainment and leisure facilities and over 1500 architecturally-designed villas and apartments, will be built on 700 acres of land. While no figure has been disclosed as to what value such land will be sold for, Fedee said the project will be built on land provided by the Crown and Invest Saint Lucia.
"Some of the land will be leased because it's part of the development," Fedee said. "We believe that for the strategic importance of the country, we will keep some of those lands and lease it to the investor instead of selling that land. But some of the land from Invest Saint Lucia will be sold so that we can stimulate investment."
During First Citizens Investment Services' Market Outlook Seminar held in February, Invest Saint Lucia's CEO, Mc Hale Andrew, listed 17 projects said to be in the investment pipeline for Saint Lucia at the time. Included among them was a mixed use development project for Beausejour, Vieux Fort that would comprise a horse racing track, hotel and marina development and casino.
The proposed investment was said to cost approximately US$1.4 billion and no word has since been given as to why the project's cost has nearly doubled.
Fedee maintains that the previous administration "had become old-fashioned" while other regional territories have forged ahead. He said Saint Lucia stands to benefit immensely from the project and undue delay might only worsen the investor's frustration.
"(These territories) are embracing one important point: 'Capital goes where it is welcomed and stays where it is loved.' I don't think (the previous administration) grasped that, because everything was extremely bureaucratic and onerous," Fedee said.