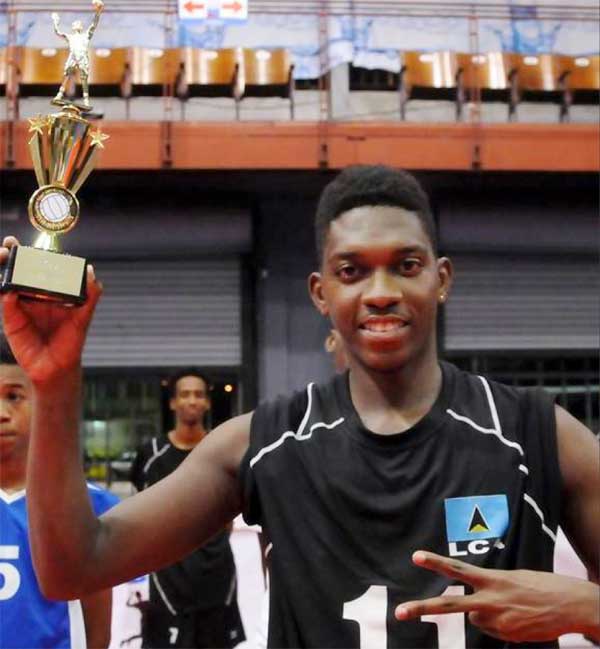 DESPITE the deafening home support , flag waving and the unrelenting pressure of host Antigua and Barbuda, St. Lucia showed great resolve in winning the 2016 ECVA championships by a score of 26 – 28, 29 – 27, 25 – 17, 22 – 25 and 15 – 13 at the weekend.
The new champions toiled for every point earned, as Antigua and Barbuda and the crowd did not give any. At times it seemed as if fire had come from the sky as power spikes and the occasional off speed hit permeated the Antiguan defence.
St. Lucia's main hitter Augustine Faulkner often rose to the occasion to help his team secure points. But as this game was pushed to five sets every member of the team played a significant role in scoring points.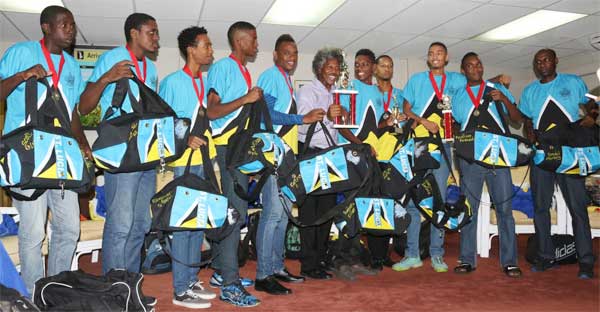 As Antigua and Barbuda tried to lay siege to the force known as "Lucia pressure", numerous players showed their true mettle. Antigua and Barbuda's attack was relentless as it pushed the normally aggressive St. Lucia on the back foot. High fliers Jamarie James and Audrian Constant led the hosts scoring, but Amoy Lee dropped several monster serves and hits to push Antigua to victory. This aggression came with lots of crowd support which served as an energy source for players.
The winning Captain and Coach of team St. Lucia issued courteous words of appreciation to team Antigua and Barbuda for giving them the hardest finals in a long time. Team Captain Darnel Eudoxie indicated the tough nature of the match caused St. Lucia to fight until the very end. His coach, Kendal Charlery concurred as St. Lucia was forced to produce the comeback of their. lives
St. Lucia also captured four awards at the closing ceremony: Augustin Faulkner – Most Valuable Player, Ferdinand Anferee – Best Outside Hitter, Adrian Constant – Best Opposite Hitter, Tevin St. Jean – Best Blocker.