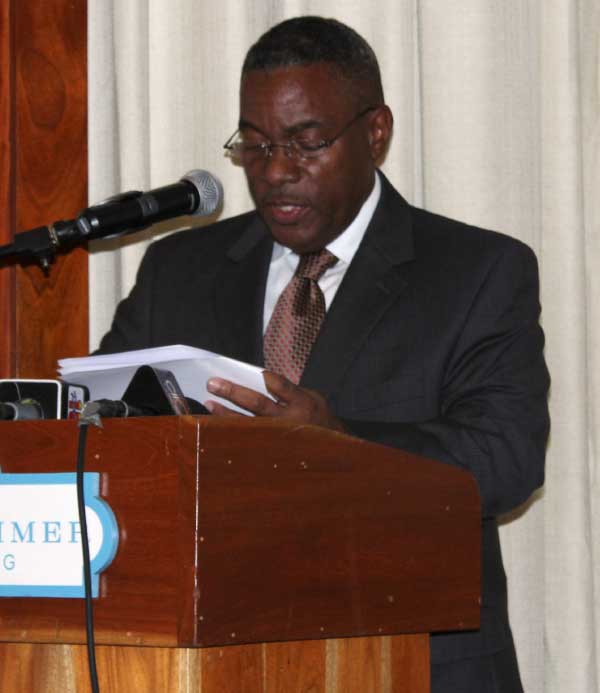 PRESIDENT of St. Lucia Employers Federation, attorney Vern Gill has called on members to find ways to participate meaningfully in addressing the unemployment situation in the country.
The appeal was made at Tuesday's 55th Annual General Meeting of the Federation at the Windjammer Landings Resort.
"We have heard the new Minister of Labour comment on his intention to institutionalize the tripartite method to foster dialogue between the employers' representative, employee representatives and government. Whilst this mechanism has its benefits I believe that we need to engage in a wider dialogue to come up with innovative ideas as to how to treat this situation," Gill said.
The unemployment situation in the country has been of grave concern hovering around the 24 percent mark.
"Imagine St. Lucia with a five percent unemployment rate or even better still a zero unemployment rate. I am of the firm belief that if we put our collective minds to it we can achieve significant reduction in the rate of unemployment. Some of what I believe can be addressed in the immediate to short term would require the government to focus on creating an enabling environment for businesses to operate and to grow," Gill said.
Other things the Federation's president would like see done is a review of some of the provisions of the Labour Code. This is already on the cards as the National Workers Union and the Civil Service Association, the two largest trade unions on the island, have already agreed to a review which Labour Minister Stephenson has said will take place, in keeping with a request from the Federation months ago.
Gill also wants from members, proposals for possible adjustments to the tax regime providing breaks and incentives. He even wants government to work toward reducing the cost of energy to the business sector, if this is at all possible.
Regarding the establishment of a minimum wage, Gill believes that any decision made in that respect has to be well thought through whether it be general or sectoral related, as there has to be a balance between a decent pay and the risk of the country pricing itself out of the international market since wages is one of the considerations of potential investors.