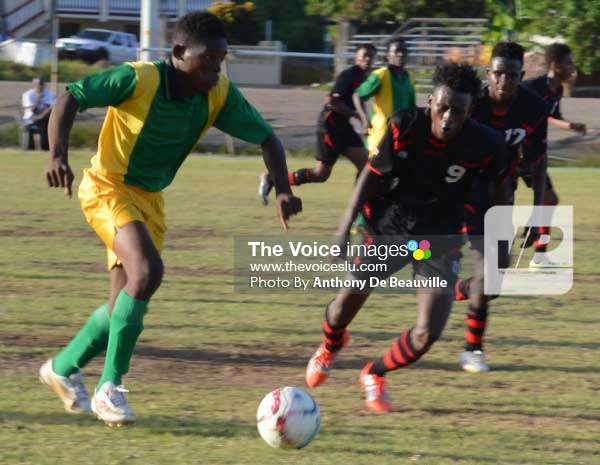 PITON Travel Young Stars emerged champions of the 2016 Plante's Place senior football competition and St.Lucia Promotional League final held last Sunday 17 before a capacity crowd at the Dennery Cricket Ground.
Piton Travel Young Stars achieved a 4 – 3 victory in a penalty shootout over Seria to reclaim the title they won last year.
After a goalless first half along with a number of scoring opportunities falling by the way side, the deadlock was finally broken as Piton Travel Young Stars took the lead in the 65th minute when Seria No. 19 Kieran Flavien committed a foul in the dreaded area leaving referee Leo Clarke with no choice but to point to the penalty spot, PTYS No.11 Jamie Prospere was given the responsibility to put his team ahead and that he did with a powerful right foot strike that eluded the Seria goalkeeper to the delight of his team-mates and supporters on the outside perimeter of the playing surface.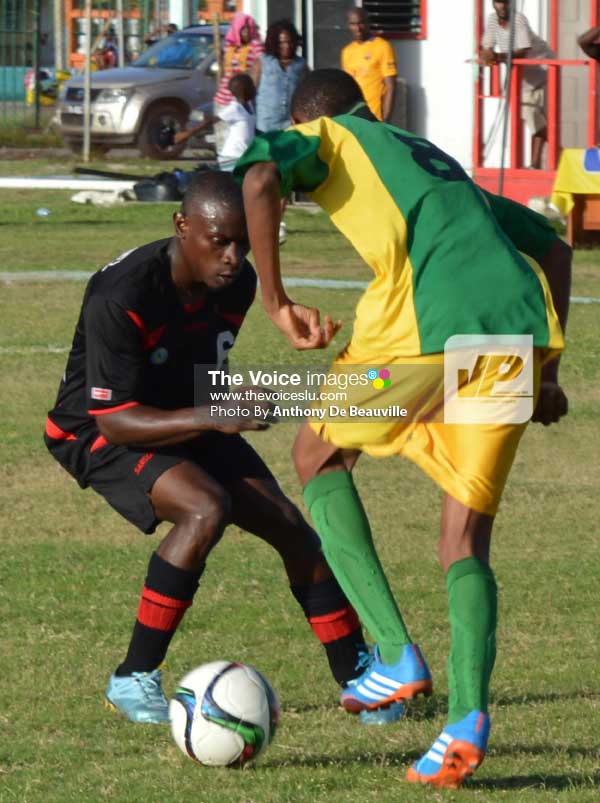 From here on it was game on. With 1 – 0 down Seria never allowed their shoulders to drop as they continued to press on for the equalizer which came in the 92nd minute when a Thaddeus Faucher right foot kick in the six yard box eluded the Piton Travel Young Stars custodian.
For their victory PTYS took home the Plante's Place Trophy, a monetary prize and 18 Gold Medals. Seria got the second place trophy a monetary prize and 18 silver medals and DCYO the third place trophy, a monetary prize and 18 bronze medals. Other awards presented: Most Outstanding Goal Keeper – JonadBissette from Piton Travel Young Stars, Most Goals – Levi Gilbert from White House, Most Outstanding Midfielder and MVP of the Tournament – Parker Gilbert from Piton Travel Young Stars, Most Outstanding Defender – Aaron Flavien from Seria, Fair Play Team – On The Rock Strikers.
Following their victory an elated Piton Travel Young Stars head coach Camillus Mathurin told The VOICE that he was satisfied with the outcome of the encounter.