When you think of Mother Earth, what or who do you envision? Well, today's WOTW is one woman who could most certainly pass off with that image as she is one woman who has learnt to embrace every aspect of her life.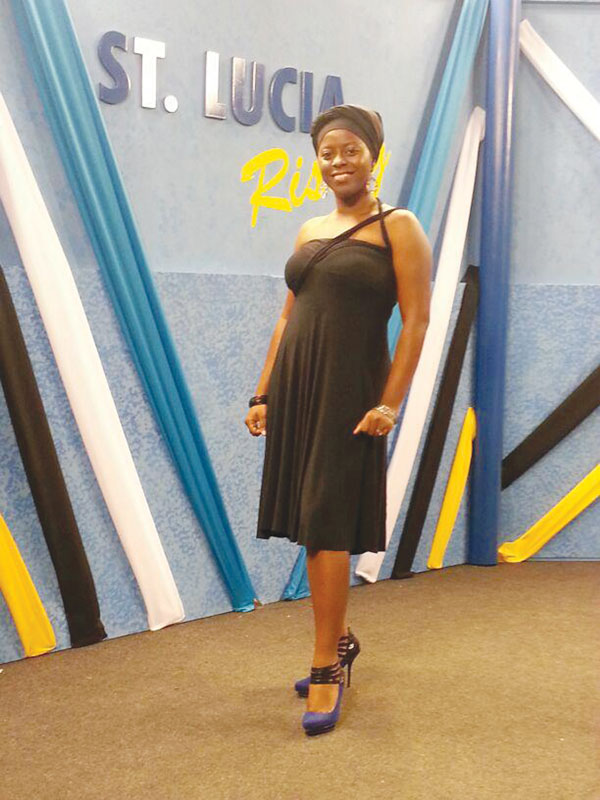 Eka Fergus better known as Empress Eka is a 30 year old Radio Announcer/Personality who has been lending her voice to listeners of radio for seven and a half years.
The Chase Gardens resident worked at RCI for two years and then moved on to Radio 100 where she has now been for five and a half years.
She is also a singer and was part of the band Skip Monday for eight years. Of her musical career, she said: "I took a break for family but I'm back on the music scene with my new band Legasea. Music is a big part of my life."
Another aspect of the Empress' life is her place as a Rastafari sistren of the Nyahbinghi Order in St Lucia.
She calls herself a motivator and positive thinker as well as a great listener who loves making people feel comfortable around her.
The wife and mother of three told The VOICE that for the past five years, she has gained an immense amount of knowledge and wisdom from following the teachings of Haile Selassie.
She said: "I live the Rastafari way. I have become a better person spiritually and the vegan lifestyle has improved my physical being. This lifestyle entails a lot of discipline, love, honour, respect and preserving the spiritual and cultural integrity of the ancient African way of life."
Fergus said it is common knowledge that Rastafarians still endure harsh criticism and a lot of hardships despite their increasing acceptance in today's world but the benefits of Rastafari are endless.
Some of the key benefits of this lifestyle she said are love of self and black origins, as well as tolerance of others.
She said the transition from regular life to Rastafarianism was not easy but was well worth it.
"The process of opening my eyes to unlearn all what I knew and replace it with new truth was challenging but it's a continuous process, as it is a way of life. You never stop learning."
To anyone just transitioning to or even considering Rastafarianism, Fergus said: "Hold strong and keep the faith…don't abandon your calling. To those considering, it's a life changer for the betterment of our people and there is nothing to fear; the proof and facts are available from our elders, books and the internet. In these times we need more of Haile Selassie soldiers, bredrens and sistrens alike."
Fergus revealed her secret which shows that she is like the majority of St. Lucians. She revealed that she has a love/hate relationship with the sea:
"Although I love the beach and the amazing water bodies that cover our planet, I am terrified of drowning. I'm a shore girl…sand and all. I almost drowned on the beach when I was younger and that has hindered my progress in learning how to swim."