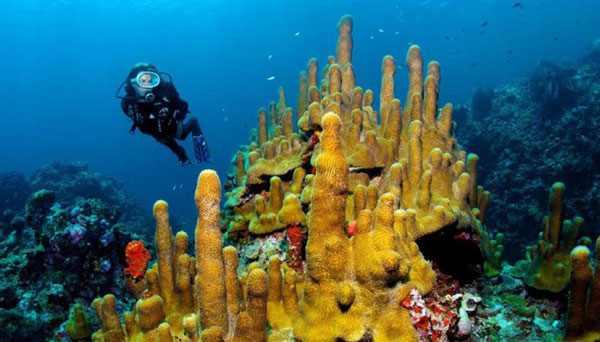 THE Saint Lucia Tourist Board (SLTB) recently promoted Saint Lucia's first ever Dive Fest at the annual Scuba Show in Long Beach, California.
The Scuba Show is one of the largest in the country, and the most anticipated diving event of the year. This is where vendors and diving experts from around the world come together to market to consumers the best adventure product they have to offer. Joined by many other exotic destinations, Saint Lucia stood apart by showcasing its diverse offerings and dramatic beauty above and below the sea.
The show also enabled the Tourist Board to promote Saint Lucia's first ever Dive Fest, scheduled for September 10 – 17, while simultaneously strengthening the island's position in the dive niche market.
Dive Fest seeks to celebrate the beauty the island has to offer below the surface, and to explore an abundance of coral reefs and colourful marine flora and fauna that flourish on the west coast of the island.
Saint Lucia has been recognized by neighbouring islands as a model for marine management and conservation, due to its diligent efforts and good practices.
With over 20 dive sites easily accessible by boat and some by shore, the island can offer dive enthusiasts an array of dive sites to explore ranging from wreck dives, wall dives, drift and deep dives.