By: Snaliah Mahal
SMALL Island Developing States (SIDS) like Saint Lucia face a myriad of environmental challenges. At the United Nations Framework Convention on Climate Change (UNFCCC) 21st Conference of Parties (COP21) held in Paris last year, the plight of SIDS and their vulnerability to the impacts of climate change were at the forefront of negotiations as climate changes poses an existential threat to countries like ours. Climate change and other environmental changes are set to have detrimental effects on struggling states, affecting all industries: from fisheries, to agriculture, to manufacturing and of course tourism. In the face of climate change and economic uncertainty, developing countries continuously have to balance development and environmental protection.
Prior to, during and after the COP21, Saint Lucia was inundated with climate change information and what the impacts of climate change meant for the future of this country, the importance of our natural environment and the need to conserve what little resources we have. On Earth Day (April 22) Saint Lucia became one of the first countries to both ratify and sign the agreement emanating from COP21 (Paris Agreement).
With this as a backdrop, what have Saint Lucians across the different sectors of society learnt? Who is responsible for ensuring that future generations continue to enjoy the quality of life that we currently enjoy?
Most, if not everyone agrees that government has the major role to play with regard to the care of the environment. There is often talk of environmental governance. Although environmental governance is not solely the responsibility of governments, they however possess the policy-making and enforcement roles with regard to overall sustainable development.
Environmental governance is not usually seen as the purview of businesses. However, in business terms, the concept of 'environmental responsibility' is used to describe "the duty that a company has to operate in a way that protects the environment" (Cambridge Dictionary).
Businesses are undoubtedly some of the biggest users of a country's natural resources. Do they have a role to play along with governments, in ensuring a sustainable future for all? Considering that what drives a business is its ability to make profit and generate surpluses, one may ask whether a link exists between productivity and competitiveness of businesses and their natural environment.
Competitiveness is the "ability of a firm or a nation to offer products and services that meet the quality standards of the local and world markets at prices that are competitive and provide adequate returns on the resources employed or consumed in producing them" (Business Dictionary), while productivity is " the rate at which a company or country makes goods, usually judged in connection with the number of people and the amount of materials necessary to produce the goods" (Cambridge Dictionary).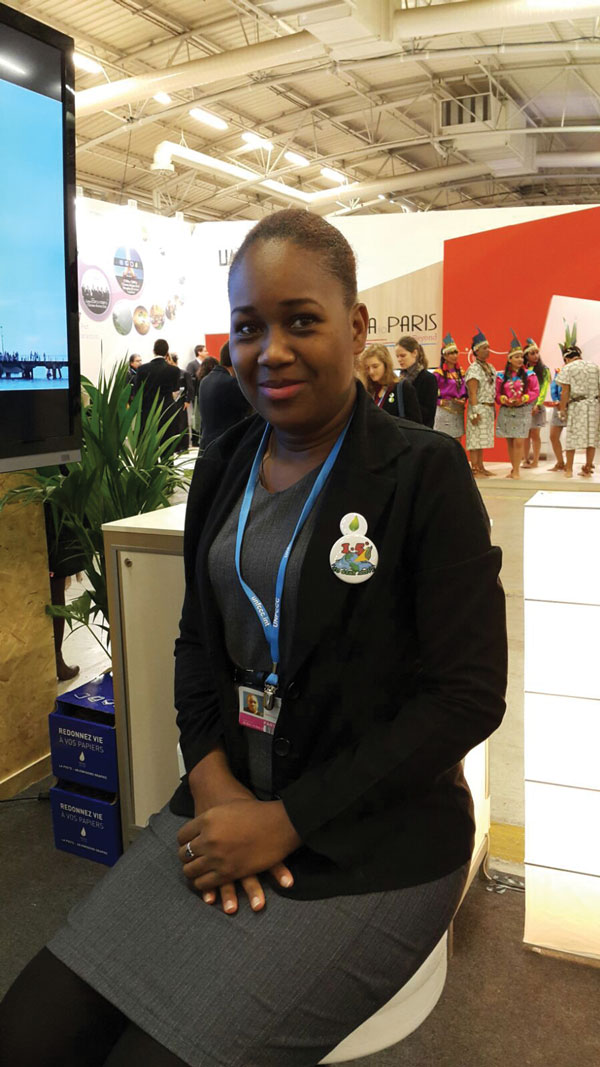 Are businesses able to operate efficiently and be environmentally responsible? In some parts of the world, profits and greed reign supreme at the cost of environmental protection. Companies have shareholders to report to, who may not consider the damage, some irreversible that said companies are inflicting on the environment.
In the developed world strict environmental compliance and or responsibility may give businesses the competitive advantage over their rivals. Companies' bottom lines may suffer greatly by any actions real or perceived which may be to the detriment to the environment. Organisations such as Greenpeace for example, speak out vociferously against threats to the environment. However in a country such as Saint Lucia when sometimes there is only one company providing essential products and services to an entire population, environmental responsibility becomes a choice rather than a requirement for good business. Consumers are left with little to no choice in what products they buy and from whom. Additionally there is a lack of advocates for the environment which can force any real change in business practices which may be contrary to proper environmental practices.
Businesses may not see the role they play in caring for the environment, and though lack of environmental responsibility may not affect competitiveness because of small market size, it has proven to affect productivity. During the Chikungunya outbreak in 2014 many businesses suffered with employees calling in sick and being out of work for extended periods of time thus putting a strain on business operations and slowing down productivity and by extension affecting the bottom line.
The Chikungunya epidemic highlighted the importance of the private sector in taking an active role in environmental education of not only the general public, but similarly of their employees. Ensuring that our surroundings are kept clean and prove unfavourable to mosquito breeding will in turn decrease the prevalence of vector borne diseases and minimise the amount of resources that Government dispenses through the Department of Environmental Health in educating the populace.
Working towards sustainable development and fighting climate change are considered one's moral responsibility and a commitment to future generations. On an individual basis it has proven difficult for persons to change bad environmental practices. What then for a company which may not have Environmental Responsibility embedded in their Mission, Vision and Values?
Can Saint Lucia with its limited natural resources and limited land space sacrifice the small and vulnerable natural environment that it possesses for economic growth and development?
We all want access to clean air, water, uncontaminated rivers, seas and agricultural land but what role have we taken or businesses taken to ensure that the small space that we have been given to inhabit in the Caribbean Sea is clean for our use and for our children's children?
Businesses in a country like Saint Lucia though not usually compelled to do so, need to start taking a vested interest in their natural as much as their economic environment. While it is easy to focus on just numbers, the fact remains that neglecting to protect the environment today can very well result in not having a market to sell products to tomorrow.
Ms. Snaliah Mahal. is an environmental activist and enthusiast, an active member of the Caribbean Youth Environment Network- Saint Lucia Chapter and an advocate for youth development. She holds a Bachelor's degree in IR and an M.Sc in Climate Change and International Development. She recently embarked on a micro-business venture where she repurpossesses everyday items and creates magical pieces. She was also the recipient of this year's Esteemed Award in Youth Development in the 2015 National Youth Awards. To connect with the author follow her on Instagram @katharsis_7Ks, on Twitter @snalsm and like her on Facebook, www.facebook.com/7ks. For more information about productivity, visit the National Competitiveness and Productivity Council (NCPC) Secretariat, 2nd floor, Financial Centre Building, Bridge Street, Castries, log on to the NCPC website; www.stluciancpc.org ; www.facebook.com/stluciancpc ,call 468-5571/5576 or send an e-mail to stluciancpc@gmail.com .