Final Event Was The Decider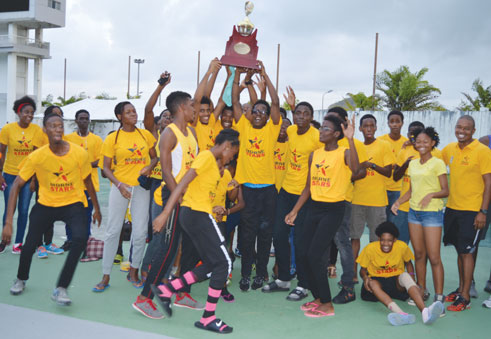 Morne Stars track and field club emerged as the 2016 St. Lucia Athletic Association Club Relay Champions last Saturday June 11.
Morne Stars went on to set the George Odlum Stadium in Vieux Fort ablaze ahead of eight other participating teams with the final event the men's 200 x200x400x800 metres being the decider.
Going into the final event overall points standing were Morne Stars 1155, Rockets – 1070, Nightriders – 660 and Survivors 640.
Morne Stars went to finish with a whopping 1175 points, 35 points clear of second place finisher Rockets on 1140 and defending champions Survivors third on 735 points, Nightriders were fourth and Choiseul fifth.
Like previous championships the showpiece was among the men, women, girls, and boys 14 and under and open categories, contesting in team events, sprint relays and middle distance relay. The event was held under humid conditions, despite a threat of rain for just a brief moment.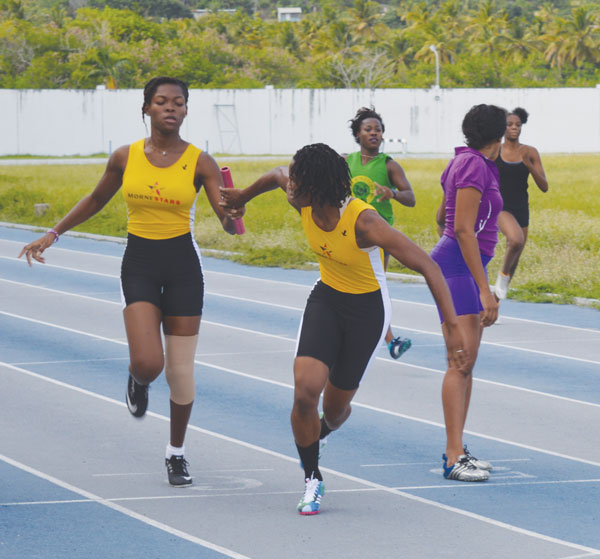 When the dust was settled just after 6:00 p.m. Morne Stars Athletics Club hoisted their first Club Relays title since 2003 and fourth overall. Defending champions Survivors suffered a great loss as a number of their athletes did not show up on the day to compete.
The women athletes from the participating teams showed determination in ensuring that their clubs got the much deserved points. The Morne Stars women accumulated 765 points Rockets 570 and Survivors 400 points respectively.
The afternoon truly belonged to Morne Stars and Rockets as many of the teams were found wanting. Morne stars and Rockets had the depth on the bench to fill in all the events and to ensure that they remained up front on the points table.
Meanwhile, plans are moving ahead for the hosting of the National Individual Track and Field Championships under the St.Lucia Athletic Association banner scheduled for the George Odlum Stadium on Saturday June 25 and 26 staring.