FIFTEEN-YEAR-OLD Zanaii Taylor is well on her way to a bright future and it has nothing to do with her iconic saxophonist father calling in any special favours.
Zanaii, a fourth former at the Leon Hess Comprehensive Secondary School (LHCSS), has been selected to serve as a Global Scholar at the 2016 Global Young Leaders Conference (GYLC) due to her demonstrated leadership potential throughout her stint at the school.
Her academic and sporting interests came in for high praise. In fact, she is a national swimmer, avid golfer and aspiring volleyball player. She even went as far as sitting English A, Mathematics and Spanish at this year's CXC exams. She is also a rank prefect, merit holder, peer helper and sports activist at the school.
But it was Zanaii's impressive performance last December that earned her the recent ambassadorship. She sat the SAT Reasoning Test (or SAT), the standardized test widely used for college admission in the United States. Possible scores on the SAT range from 400-1600, combining test results from two 800-point sections, namely Mathematics and Critical Reading and Writing.
Despite sitting the SAT three years earlier than she should, Zanaii scored a remarkable 1550 on the test, receiving a letter in the mail a month later about her selection to represent the Caribbean as a Global Scholar. She had a choice of the United States, Europe or China but chose to travel to China next month for a 10-day stay where she will meet other outstanding students.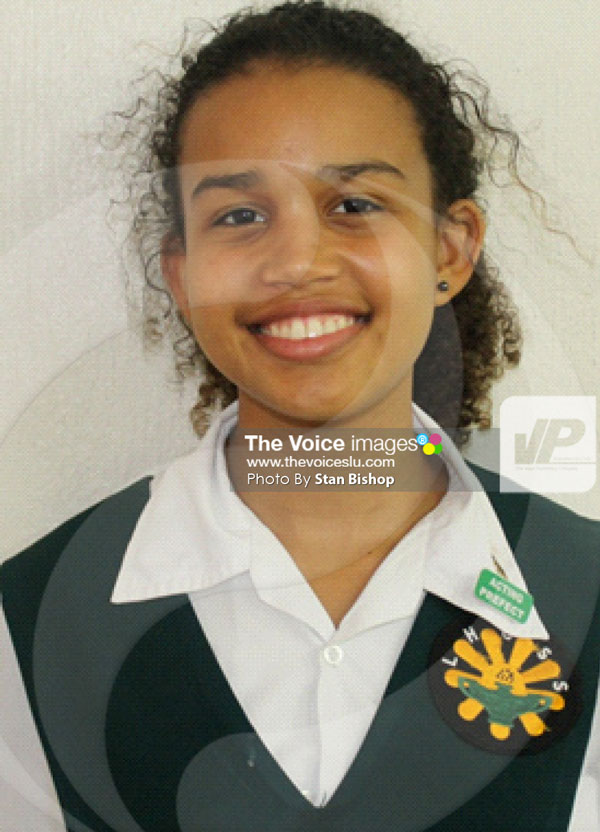 "A friend of mine, Daron, was preparing for the SAT and he asked me to take up the challenge," Zanaii said about her decision to sit the exam.
She was selected through GYLC's academic partnership with George Mason University, which ranked not only as one of the "Top Schools to Watch" by U.S. News & World Report, but also as one of the "Top 100 Best Values" in higher learning by Kiplinger's Personal Finance and Forbes.
The Global Young Leaders Conference allows high-performing students the opportunity to explore the diplomatic, social and economic lessons of the past, debate the policies of the present and prepare for a position of national and global leadership in the future.
Among the numerous benefits of attending GYLC is the experience of discovering how to enhance the essential leadership skills that students already possess and, more importantly, learning how to apply those skills immediately upon their return home. She can also apply for college credit from George Mason for attending the GYLC.
The daughter of musician Robert "Zii" Taylor and Veron Taylor sat the Common Entrance Exam four years ago, passing for St. Joseph's Convent. However, after orientation day at SJC, she decided that 'Hess' was a better choice so he asked to be transferred.
She is currently preparing for next year's CXC exams and aims to score high in Art, Clothing and Textiles, Principles of Business, Spanish, Biology and Physics. She plans to attend college overseas immediately after.
"My advice to young people is to always strive to be the best," Zanaii advised.