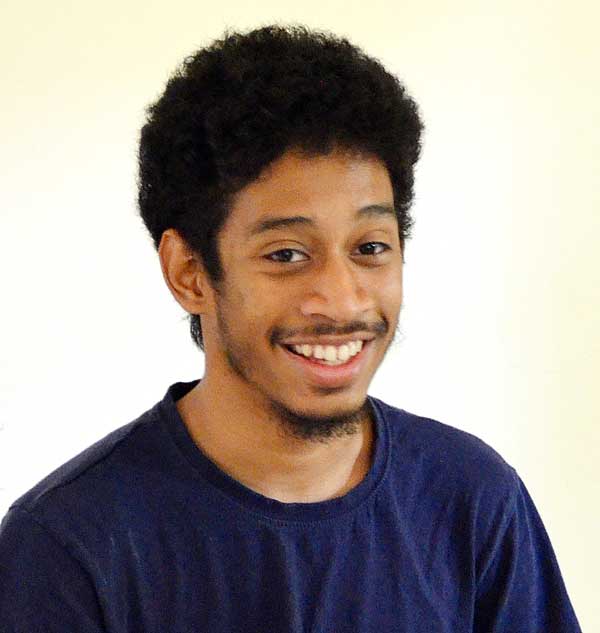 TRINIDAD-based musician/filmmaker Mikhail Gibbings is a 20 year old student in the Film Programme on the St Augustine Campus of the University of the West Indies (UWI).
Gibbings' documentary short-film 'Cuatro' Man' was nominated for an award at the 2015 Trinidad and Tobago Film Festival and was screened before packed audiences. It is based on the life and times of Trinidadian cuatro player, Robert Munro. The film was screened at the Arts Village of the 2016 Jazz and Arts Festival on May 3.
His St Lucian roots come via his great grand-mother, the late Doris Gibbings nee Neehall, who was born in Forestiere and moved to Trinidad at an early age in the 1920s.
Multi-talented Gibbings plays several musical instruments including the violin, guitar, piano, steelpan and drums and recently completed a university course on Indian Classical music where he was introduced to the sitar.
He has performed at several popular venues throughout Trinidad and is best known for his jazz and blues guitar solos.
On the filmmaking front, while still a 16 year old secondary school student,Gibbings won the 2012 Innovation Prize in the United Nations Development Programme (UNDP) Regional Caribbean Youth-IN Video Mix Competition 2012 for his film on domestic violence.
Gibbings scores most of the music for his films and serves as writer, director and producer and is currently at work, together with other members of his film class, on a full-length feature film.
He is the son of Caribbean journalist, Wesley Gibbings, and Jamaica-born international project manager, Celia Gibbings.