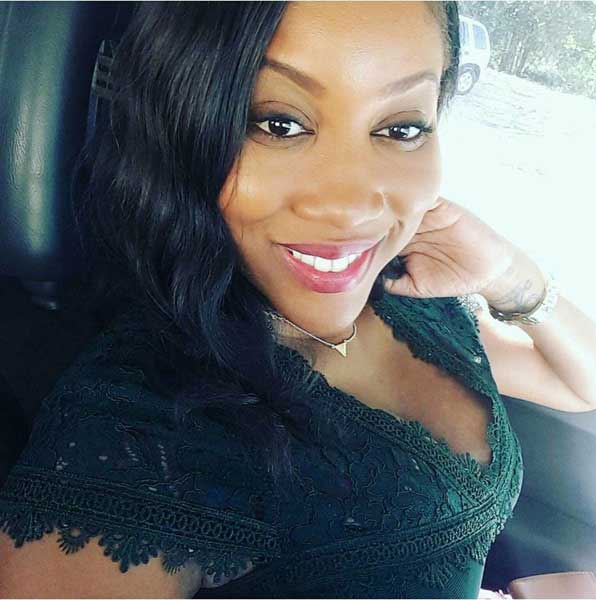 I  can't stress enough how happy it makes me to not only highlight the awesomeness of women, but moreso the young ones who are making successes of themselves and inspiring others in the process.
Today's WOTW is one who has grown from fellow journalist to being the Press Secretary to our nation's Prime Minister.
Jade Rochelle Geneva Edward-Brown, or simply Jade Brown is the 28 year old. She was born in the United Kingdom to a Jamaican father and a British mother with St. Lucian parentage , but grew up in Canaries with her grandparents after moving to St. Lucia at the age of three.
It is clear that St. Lucia is indeed a magical place and young Brown was caught under the spell.
She said: "I fell in love with Canaries and refused to return to my mother after what was supposed to be a six month stay!"
Because of her mixed heritage, she has jokingly labelled herself as "Englo/Lucia/macian"
She eventually moved back to the UK after her grandmother passed away but couldn't stay away as she came back "home" following the birth of her daughter Ja'del.
Brown said: "I wanted her to have the same upbringing as I did in Saint Lucia. I whole heartedly believe this is the best place to raise a child."
The Canaries girl spoke about being appointed Press Secretary  three months ago. She
said she was extremely honoured to be approached for the job but before making any decision, she had to seek the advice of those nearest and dearest to her.
Once given the push of encouragement she was seeking, she grabbed hold of the opportunity with both hands and has not looked back since.
She said: "It's been three months of incredible growth, I have the opportunity to interact with the Prime Minister daily and I relish every meeting, every conversation because it is an opportunity to learn under such an accomplished and remarkable individual."
Brown takes pride in her job which involves informing and educating the nation about the work, opinions and decisions of Prime Minister Dr Kenny Anthony and this, she said. is her mandate.
Brown hopes to inspire the youth of Canaries and the wider society, both young men and women who have set goals to work assiduously towards achieving them.
She continued: "It has always been my goal to pursue public relations. Having worked at HTS and being successful in becoming an anchor, I knew the time had come to move on. I want youth to be fearless in their pursuit of career development. To young women I will say to them what my predecessor said to me: 'Stay noise proof and remain focused. In 20, 30, 40 years time, the noise will no longer matter, you will not remember the situations, or those people who fought hard to see your downfall. What will matter most to you is your legacy'. Women are strong, courageous and full of potential, we must always strive to be better versions of ourselves, better students, mothers, daughters and career women! There are times where you will fall, you will fail, but that's life. Learn from it, dust yourself off and move on. Who said we can't do it all?!"
When asked to share something about herself that not too many know, Brown put it all out there.
"Something funny, I'm goofy I love to laugh and can be identified in a crowd by this loud laugh of mine. It's embarrassing really.
Something sad: "a few weeks after my grandfather's passing, I lost my digital camera, on it were the only pictures I had of him and my daughter who was 5 months at the time. That breaks my heart… he was my everything".
Something crazy: "I walk barefoot anywhere most of the time, it's more comfy. It amuses me when people think I should change who I am because of where I am …nah sir! Not my style."