VIEUX FORT MouvmanAnsanm's Jazz Finale brings the curtains down on this year's Jazz and Arts Festival next Sunday from 3: 00 p.m with a spectacular line up of musicians, artistes and local cuisine at the Pointe Sable Recreation Park.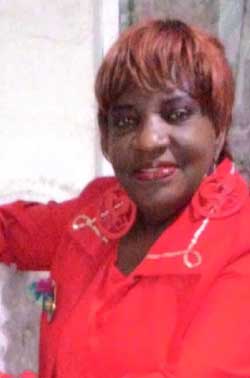 The organization was established to promote social and developmental programmes and to establish collaborative relationships with government, non governmental and community Institutions. Current members of this social and cultural organization include Monty Maxwell, Raye Maxwell, Anthony Samuel, CarmichierMondesir, Brenda Annerville, Sharma James, Bertha Joseph, Allison Boriel and Gandolph St. Clair.
In the Jazz Finale line up this year, is Lady Leen, Shayne Ross, Sally and KK Elwin, Dynamix Band, Phases, Orchestrewrangement, 5th Degree Band featuring Minell, The Silver Shadow's Dance Academy, Jeffa's Dancers, N'Vogue Models, Imani Models and Assumption Knights Youth In Action Steel Pan.
Into its fourth year, Jazz Finale, keeps its focus on presenting top St. Lucian talent and World Music. There is continuance of a Children's Corner featuring Bouncing Castles, face painting and a new feature of a massage parlour for adults.
Main sponsors for this event are the St. Lucia Tourist Board,Digicel and the Ministry of Tourism, Heritage and Creative Industries.