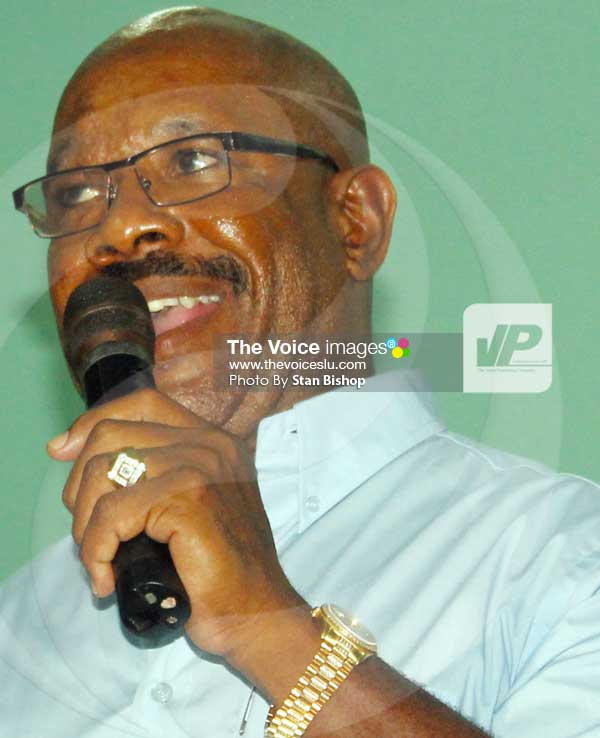 CASTRIES Central MP, Richard Frederick, is considering contesting the upcoming general elections as an independent candidate. However, the decision, he says, rests with the constituents whom he has served for the past decade.
Frederick held a meeting at the Castries Town Hall last Tuesday evening where he apprised scores of supporters about his intentions to retain the seat and solicited their feedback about his decision to continue serving them.
Flanked by his sister, Lydia Faisal and campaign manager, Angel Brouet, Frederick said the Serenity Park, recreation courts in New Village and Grass Street, a human resource centre at Bois Patat and rehabilitation of the CDC apartments were among his achievements while in government.
Frederick outlined some of the policies he wants to see implemented should he continue to serve his constituents, including transforming William Peter Boulevard into a promenade, building a human resource centre in the constituency and re-establishing the Castries Health Centre.
The two-term MP said Castries Central has been neglected in the years since he left central government, comparing the city to "a baby that needs his mother or father to care for him (but they) have abandoned him for five years."
"We must realize that this is the city which creates the first impression for all our tourists," Frederick said. "It is the place where people converge either to recreate or do business. Therefore, it is of utmost necessity that we maintain our city. But our city now begs for intervention."
Frederick said that throughout his tenure as MP, he has always worked on behalf of all constituents, regardless of their political persuasions. He thinks he has a shot at winning again.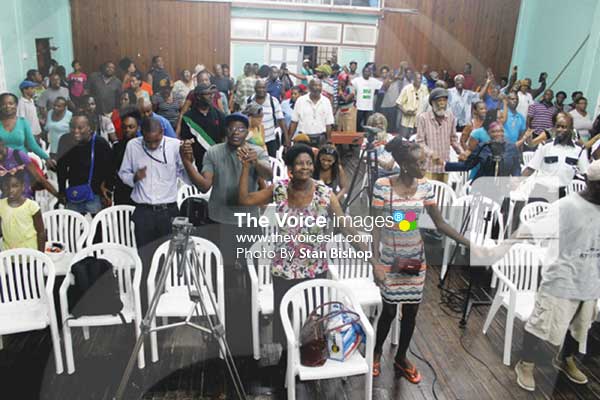 "I've always said that some of us politicians brag about being the masters," Frederick said. "I declare myself your servant. You are my master."
Frederick said that as an independent candidate, he is in a better position because should he win the seat, the interest of Castries Central's constituents would take precedence over anything else. He said that should he decide to run, voters need to judge him by his track record in representing the constituency. He also offered them some recourse.
"If I decided to run the elections and you hire me by voting for me, then if I don't perform, fire me by not voting for me next time," Frederick told the gathering.
Frederick first entered elective politics as an independent candidate in March, 2006 via a bye-election when the SLP's incumbent, Sarah Flood-Beaubrun, resigned from her Cabinet. In the general elections held in December that year, he won the seat on a UWP ticket and served as Minister for Housing, Urban Renewal and Local Government until December 2011 when the UWP lost the general elections. However, he retained his seat.
Following repeated public pronouncements in which he criticized UWP leader Allen Chastanet's leadership of the UWP and failing to attend party meetings, he was expelled from the party in August, 2014.
Towards the end of the meeting, Frederick shouted "Should I stay or should I quit?" The overwhelming responses suggested that more people were in favour of him hitting the campaign trail once more. However, Frederick told The VOICE that he will announce his final decision before the end of this week.