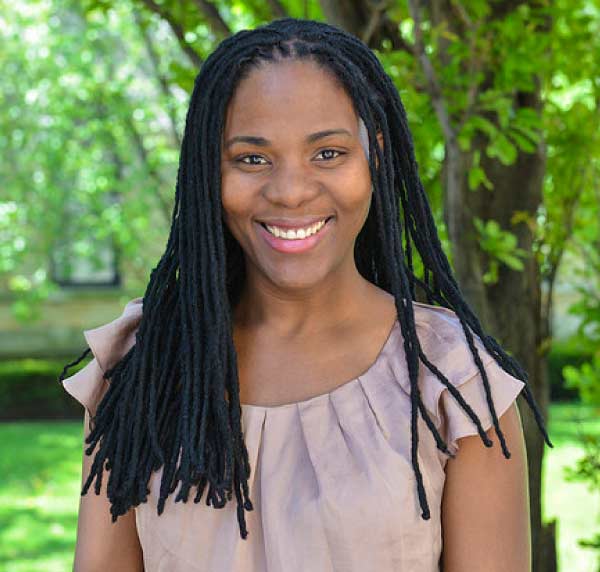 AS a future educator, "I've had a passion for working with young children," observes St Lucia-born Early Childhood Education major Arlette Butcher. "I think that every child is capable of learning, but I also believe that there needs to be resources that will assist in being successful."
Butcher's own passion for learning earned her a perfect 4.0 grade and the title of Salutatorian of the Bronx Community College Class of 2016. The next stop on her quest for academic success will be, Hunter College of the City University of New York in the fall of 2016. Her journey began some 36 years ago in St.Lucia, where she completed her primary and secondary education.
By the age of 18, Butcher lost both parents. Determined to survive, she fended for herself for several years, where she worked in various positions at the Bank of St. Lucia. In 2002, she migrated to the United States and resided in Brooklyn, New York.
As single parent, Butcher worked as a nanny, fell in love, and got married in 2008. She subsequently gave birth to her second child— an experience she now credits for planting the seeds of what would eventually be the focus of her studies at BCC. "In my observation of the interaction between the children I cared for and other children, I became increasingly interested in the field of education," she recalls. "After a while, work became second nature and it fueled my passion for my career."
When her marriage ended and both of her children were of school age, Butcher decided to focus on her career. After a 20-year pause in her education, she entered BCC in the fall of 2014 — and attributes much of the success that followed to the College's highly successful Accelerated Studies in Associate Programs (ASAP). This programme provides qualifying students with academic and non-academic support; ranging from MetroCards and books to intense mentoring and advisement. Thanks to an infusion of additional resources from CUNY, the ASAP programme will be expanded this coming Fall, thereby enabling more full time students to benefit from its various supports.
Butcher said "the opportunity BCC afforded me, especially through the ASAP programme, was paramount to my life-long goal. When I came back to school, I was unsure about pursuing a degree being a single parent.
She praises her ASAP adviser, Cyd Williams. "She is an amazing individual. She stayed with me and had authentic conversations, showing me the consequences of my decisions. 'You're staying in school. You're not going to quit.' She kept up the pressure — 'Where is your work? How's your writing? How's your math?' She also made sure that the other aspects of my life were also in place. 'Are you okay. How are your children?' There was a genuine concern about my well-being. She focused on the whole person and not just my education."
Not only did Arlette Butcher blossom in her studies, she became a dynamic participant in the BCC community. She is a member of the Phi Theta Kappa International Honor Society and the Honors Scholar Programme. She works as a peer mentor for the First Year Seminars program for incoming students, tutors with the Education and Reading Department and serves as president of the Future Teachers Club.
Butcher's future goals are to obtain her B.A. in early childhood education and her Master's in speech pathology — and ultimately a Ph.D. Her immediate responsibility is to complete her duties as Salutatorian; the chief one being, an address to outstanding graduates at the Honors Convocation held two days before Commencement. She has already composed most of her speech.
"I will talk about my experience being in the US, as an immigrant. I will revisit the challenges, which I overcame, when I decided to go back to school. When I started BCC two days later, I was out of a job, a single parent, and enrolled in school full time— ultimately, I made the decision to stay the course and finished what I started."
Butcher is also likely to quote the writer and Nobel laureate Sir Arthur Lewis, also a native of Saint Lucia, who once advised, "The way out of poverty is through an education. "When asked what her advice would be to anyone thinking of coming to BCC, Butcher smiles and says:
"Come and become fully immersed in the rich, diverse culture which is Bronx Community College."