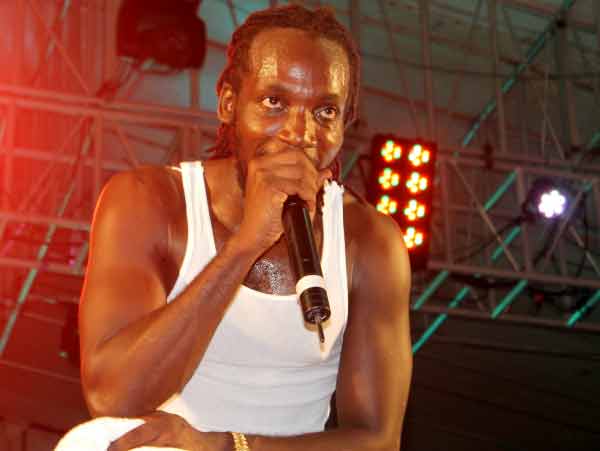 I KNOW the title might sound grave but I promise I'm not going to be as critical as the masses have been with regards to this year's Jazz and Arts Festival…well, at least I will try not to be but don't hold me to it.
By now, I can imagine that the organisers of this once amazing show are in a corner somewhere licking their wounds after the battering that they have been receiving from the public.
Well, it's either that or they genuinely don't care and are having a couple of beers somewhere toasting to the record amount of money they made off silly patrons.
I would genuinely like to think that they are licking their wounds and making plans to go back to the drawing board and brainstorm over how they could get the event back to its splendid glory.
I would like to think that even though, once again records were broken in terms of ticket sales and attendance, the organisers of this year's festival cannot go to sleep with a smile on their faces and joy in their hearts thinking that they did a brilliant job this year.
If they do think, that they did something good, then as we like to say here, (well at least the clean version), "Whole cornou pa bon"!
If you are going to tell me that you genuinely thought that a lanky Jamaican who has a reputation for not holding up his end of bargains, being a no show and don't even get me started about the lyrics that he pounds in the brains of his fans, was the best choice to open the festival, then I'm extremely happy that he proved you all horribly wrong with his ridiculous performance of prancing around on the stage without being able to shout through one single verse.
If you still have a sour taste in your mouths after Vincent Mc Doom blew the lid right off the mess behind Hot Couture and so you decided that giving the contracts to people who clearly don't have the interests of St. Lucians in mind then I'm glad that you were faced with numerous complaints after not only were the people actually working behind the scenes for the event, coaching the models etc, snubbed by not getting tickets, but the SAINT LUCIAN media were turned away from the SAINT LUCIA Hot Couture of the SAINT LUCIA Jazz and Arts Festival and were told that they, the organisers of the event, already had their own personal photographers.
Media persons were told that they the organizers, only wanted fashion photographers at the event and even when media houses purchased tickets, they had no choice but to stand in the back during the show.
With the exception of Wavemaker's Photographers, I was informed that the photographers were not even St. Lucian.
But that's not it, there was no real St. Lucian fashion line and pieces, some rather hideous ones might I add, were just chocked together by designers to walk the runway.
I couldn't be making this up…the pictures taken by the chosen "fashion photographers" are online for the public viewing. Check them out at your own risk.
So again, I'm glad that Hot Couture turned out to be "not Couture" because maybe, just maybe, one might see this initiative as the giant that it has the potential to be and give it the due attention that it deserves to turn it into greatness.
I have refrained from making any references where Mc Doom is involved because I don't want to start WW3 but I dare say that after this year's disaster, maybe now, one might see that although he has had quite a bit to say, and I mean a lot to say…tons, relentlessly, Vincent Mc Doom was spot on with the direction that he wanted to go in but hey…that's just my humble opinion.
Back to the music, SLTB and whoever else, was behind the selection of artistes, Why would you think it ok to pay the likes of Omarion thousands of dollars to come and sit on the mainstage with his toddler whilst jigging to other people's music?
And to think that he had the nerve to run off the stage after four songs?!
What, the six or seven little schoolgirls screaming for him wasn't enough to appease his gargantuan ego?
If I wasn't there on a media pass, I would have been camped outside the offices of those responsible to ask for my hard earned $200 back!
Also, organisers, why would you select someone to come to an English/Creole speaking country to sing 99.9% of his songs in Spanish when he clearly has loads of English songs?
At least try to select some artistes who have done their homework and at least googled the country they will be performing in, for goodness sake!
I know that Kassav sang in creole but hey, we understand most of what they're saying so we are not complaining at all…besides, they sound much better than Marc Anthony anyway.
In conclusion, I really hope that this negative feedback that has been beating you the organisers down from the beginning of this event, strikes a nerve and makes you really re-evaluate what you have going on here.
The festival is one of the best things that we have going for us in St. Lucia if not the best thing, and I for one am truly proud of where it came from, as well as how long and strong it has been going on for, but I'm afraid that this year could see the steady ascent take a plunge and we don't want that.
So please, take the backlash with a grain of salt, go back to the drawing boards and make the St. Lucia Jazz and Arts Festival great again, or as great as it should be.