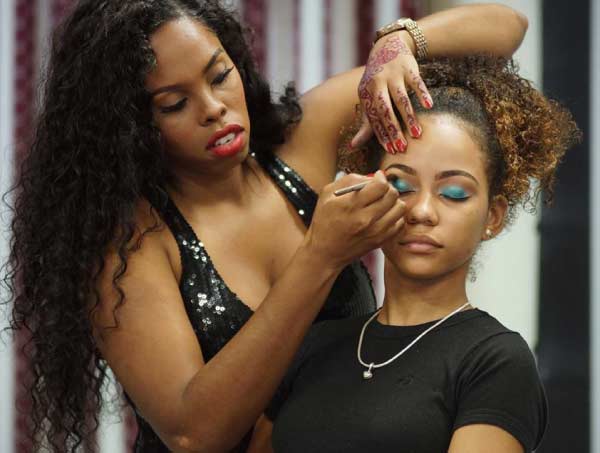 MAKEUP artist and proprietor of Glamour Art, Latoya Lewis, recently held a successful hands-on makeup class at Bay Gardens Beach Resort.
The event brought together 45 ladies, all hoping to learn some tips and tricks of the trade. Latoya showed the process of a full make-over which the ladies were then instructed to recreate. Every attendee was awarded a certificate and goodie bag for completing the class.
Latoya has defined her brand with professionalism, passion and pride and it shows on every face. "I hosted the event because I believe women in St Lucia want to know more about makeup," said Latoya. "Everyone wants to look their best and after being in the industry for so many years I knew it was my time to make a difference."
Skincare specialist and owner of Kako, Yvonne Layfield, was a guest speaker who articulated the importance of a healthy skin care regimen.