First Tent Show Next Saturday.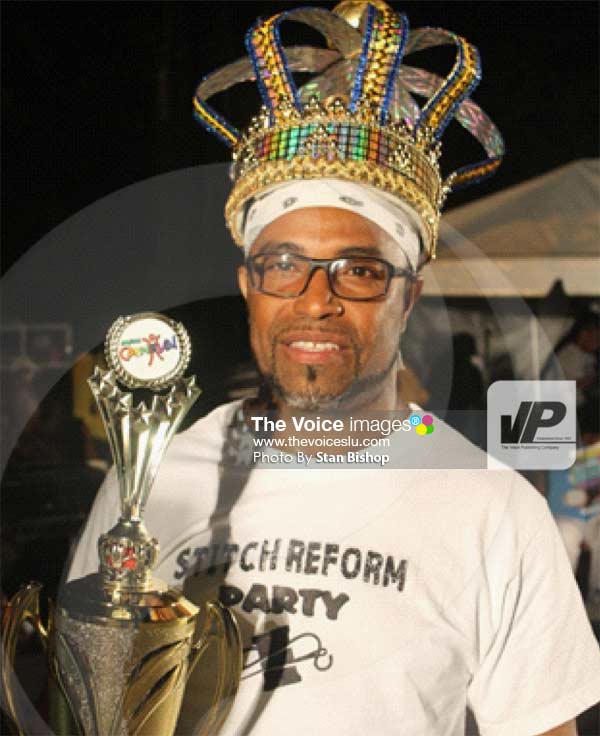 THIS year's calypso season opens next Saturday at the National Cultural Centre (NCC) with De Soca-Lypso Revue Calypso Tent hosting the first tent show.
The tent's Musical Director/Tent Leader, Gordon Gene Leon, told The VOICE that preparations for the tent's opening and full season are progressing smoothly with ongoing rehearsal sessions. He said that plans for the season have been in train for months now and patrons can expect bigger and better things from the "Revue".
"I'm very impressed with the quality of music we have this year and my members are taking their craft more seriously," Leon said.
This season, too, is also expected to be an impressive one in terms of organization. The creation of the Calypso Management Committee (CMC) in March through the intervention of Prime Minister Dr. Kenny Anthony is being hailed one of the latest lifelines for the calypso art form.
The CMC's mandate covers a two-year period and includes overseeing and managing the regular calypso tent season in collaboration with the local calypso and soca fraternity.
"The CMC will work with the tent leaders to ensure that the logistical and financial arrangements are put in place for contracting relevant service providers and ensuring that all requirements such as venue, sound, security and other related aspects are adequately provided for in the hosting of the calypso season up to the quarterfinal stage," a CMC press release said this week.
It continued: "Beyond that, the Carnival Planning & Management Authority (CPMA) will remain as the agency responsible for the production of the national events of the Calypso Monarch, Power and Groovy preliminaries and the Power and Groovy Soca Monarch. The CMC will, however, assist the CPMA as a stakeholder in the production of these events."
The "Revue" tent leader said he is happy that the CMC has come on board to facilitate the process, adding that calypso tents face very crucial financial times and do not necessarily get the financing that they need to host shows despite helping to make a valuable contribution to the music coming out of Saint Lucia.
"People tend to think that we're making money which we really don't. But if we're prepared in a good way, maybe we can make some money doing it. But we've really been struggling under the circumstances to give the Saint Lucian public a good musical treat."
Chairman of the Calypso Management Committee, Claude Paul, said CMC's seven-member team has met with calypso tent leaders and agreed on an approach to the season. That approach, he said, includes "CMC meeting the major obligations in respect to expenses related to the running of the shows in an effort to reduce any kind of disenchantment or discontent that has existed from previous seasons." He said calypso lovers can expect a "really vibrant calypso season".
"The way forward for us is that we have a two-year mandate to manage the season and help reconstitute the calypso association into a viable organization that can take responsibility for their own affairs beyond the period of two years," Paul said this week. "So our immediate job is to ensure that we have a successful tent season to hopefully bring back calypso to a standard that the public can accept given the issues (experienced) in the last few years, including complaints from calypso fans and lovers."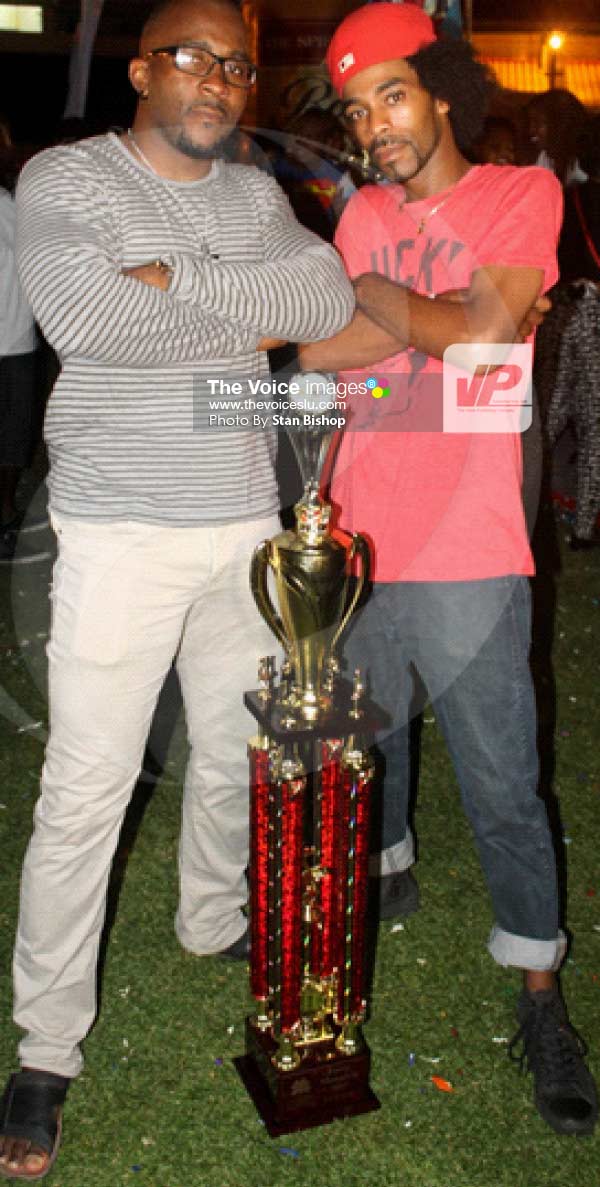 Chairman of Ambassadors Calypso Tent, Fitzroy "Bingo" Leon, said his tent will be under new management this year, led by Cheryl Pitcairn. He told The VOICE that past Ambassadors TC Brown, Solange and Pep will be returning to the stage this year. However, Leon said that due to work commitments off-island, he has not yet decided whether he would be competing this year.
The veteran calypsonian, known for calypsos such as "Pika", "Pardon" and "Development", said he supports the formation of the CMC, adding that the calypso association has been clamouring for such an entity in terms of the subvention from the government.
"It's a significant contribution compared to what it has been in the past," Leon told The VOICE. "However, in the Prime Minister's terms of reference, he outlined how he would like the funds handled. So instead of putting the funds in the hands of a ministry and have us submit invoices to the ministries to pay service providers, he's formed the CMC which can take certain pressures off tent leaders by putting that sort of security that service providers are taken care of."
Dates for other tent shows are as follows:
• Saturday, June 4 – South Calypso Tent (National Cultural Centre)
• Wednesday, June 8 – Take Over Tent/Soca Village collaboration (subject to CMC's approval) (National Cultural Centre)
• Saturday, June 11 – Ambassadors Calypso Tent (National Cultural Centre)
• Friday, June 17 – South Calypso Tent (Vieux Fort Show)
• Saturday, June 18 – Take Over Tent/Soca Village collaboration (National Cultural Centre)
Quarterfinals
• Wednesday, June 22 – Take Over Tent (National Cultural Centre)
• Thursday, June 23 – De Soca-Lypso Revue Calypso Tent (National Cultural Centre)
• Friday, June 24 – South Calypso Tent (National Cultural Centre)
• Saturday, June 25 – Ambassadors Calypso Tent (National Cultural Centre)
• Friday, July 1 – Soca Qualifiers Show (Vieux Fort)
• Sunday, July 3 – Calypso Semifinal (National Cultural Centre)
• Saturday, July16 – Calypso Final (Darren Sammy National Cricket Ground)
Meanwhile, Director of Carnival, Teddy Francis, told The VOICE yesterday that the official launch of Saint Lucia Carnival is slated for early June.