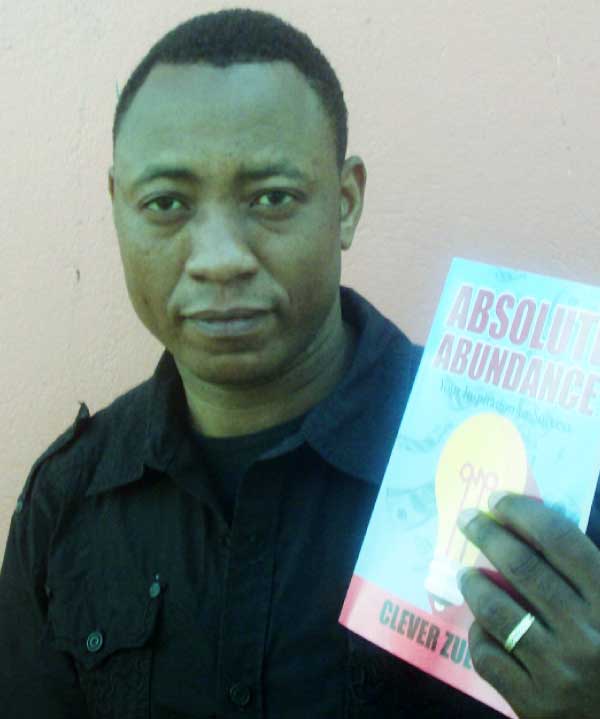 AUTHOR Clever Zulu, says he is impressed with the level of interest shown in his book "Absolute Abundance" which was launched here earlier this year.
"I am very impressed with the sales of the book and the number of people who have praised me for producing it. People from both here and abroad have expressed immense interest in my book which is being sold both on-line and in outlets here," Zulu said.
The book which was launched in Laborie in January was a collaboration between the Laborie Economic and Employment Forum and the author.
"A few weeks ago Coconut Bay Resort and Spa purchased over 60 copies of the book for its staff…Coconut Bay has invested in its staff and that's good for any business," Zulu said.
Zulu, a Zimbabwean, has worked in some of the most prestigious hotels in the world. This is the second book he has published. He is presently employed with Sugar Beach Resort in Soufriere as a room director.
According to Zulu, the book teaches people how to "get something out of nothing."
He said people email him, while others meet him in person and congratulate him for writing a book which can be of value to anyone who wishes to improve his or her financial status in life.
"I want the business community to follow the footsteps of Coconut Bay… When you invest in your staff they become more productive and feel that they are an integral part of the business," he explained.
He added that the book is motivational and helps people to achieve their goals in life.