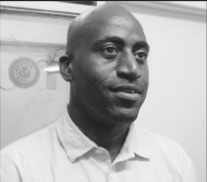 It was disturbing to read the latest Annual Report published by the Director of Audit, which covered the financial year 2013/2014. The 116 page report was full of information, and was surprisingly easy to read. It revealed multiple instances where the Director of Audit made useful recommendations to arrest fraud and wastage in the government. The report also highlighted cases where further breaches of the same type continued to take place, because previous recommendations had not been implemented.
The unsurprising result of failed action was continued poor governance. Even worse, it served to encourage and embolden the bad apples who give the Civil Service a rotten reputation. If you have ever criticised any aspect of the government, you should read the Director of Audit's report to get a detailed and balanced view.
I shall not provide the usual comparison to a computer system, which runs a self-test when you switch it on. You should know that when you boot-up a computer, if it detects a problem, then it produces an error message. Those error messages require your interaction before allowing you to continue using your computer, to prevent you inadvertently working under unsafe conditions.
This week, we learned the harrowing details of another sexual assault affecting four youth, which occurred on the Derek Walcott Square after dark. Although this terrible assault, at gunpoint, robbed the youth of their dignity and innocence, right within the sacred square adjacent to the Minor Basilica, what followed next was downright evil. As reported in the news, one of the attackers left a terrifying message, that it didn't matter if the victims made a police report, because "he had committed the offence before and would not get caught." That brazen statement would be horrifying if remotely true.
Consider where this article started, with the report released by the Director of Audit. If misuse of national resources does not prompt us into action to deal with the perpetrators, what do you think is the message being sent to molesters who might prey on our people? You may be afraid or be angry; either way, action must follow. In the words of Martin Luther King the civil rights leader, "Injustice anywhere is a threat to justice everywhere."
—
You may share your views and contact the author at: www.datashore.net or via The VOICE.
Dr. Lyndell St. Ville is an ICT Consultant based in Saint Lucia. His expertise includes systems analysis, design, and capacity building.