Qiana Joseph Called Up As An 'Emerging Player'.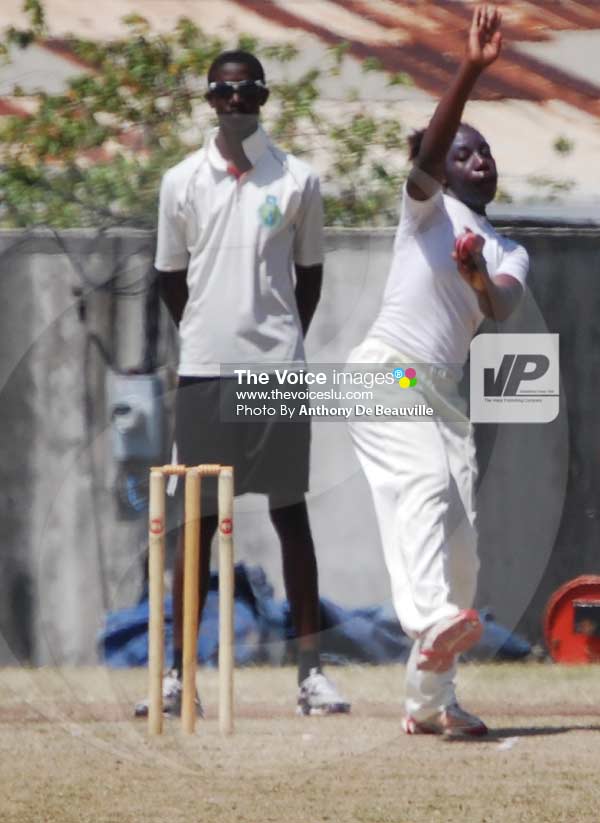 FEMALE Junior Cricketer of the Year for 2015 Qiana Joseph and currently the youngest national female player has been invited to join the WICB Emerging Players Camp which will be held at the High Performance Centre (HPC) in Barbados, from June 3 -13.
Making her debut in 2014, Joseph was only 13 years when she played in the WICB regional tournaments held in Dominica.
Representing Gros Islet in the St.Lucia National Cricket Association Domestic Leagues last year, she scored consistently, but most impressively was her knock of 94 not out versus the South Castries in the AcyntaAuguste 50 overs tournament and other consistent scores in the Alicia John T/20 series, which gained her selection on the national team to play a series of matches in Dominica.
In Dominica, Joseph's batting prowess did not go unnoticed as she was adjudged one of the most prolific batters and selected on the Northern Windward Islands Team after a display of selective strokes at the Portsmouth playing field which led to her highest individual score of 96.
While on tour in Trinidad and Tobago, she top scored with 33 and bowled considerably well in the Northern Windward Islands Zone against Guyana. She was also outstanding in her fielding throughout the tournament.
. Captain Yasmine St. Ange has joined the St. Lucia National Women's team and training is ongoing at the Mindoo Phillip Park in preparation for the hosting of a series of matches against Dominica which bowled off yesterday to select the inaugural Windward Islands team. A similar series of matches was played between St. Vincent and Grenada from May 20 to 24 in St. Vincent.
The 2016 WICB Regional Super 50 and T/20 Tournaments will be held in Guyana from July 3 -25. The six participating teams are – host Guyana, Trinidad and Tobago, Jamaica, Barbados, Windward Islands and debutant Leeward Islands.