Contesting Bloc Promises Tough Dealings With Government.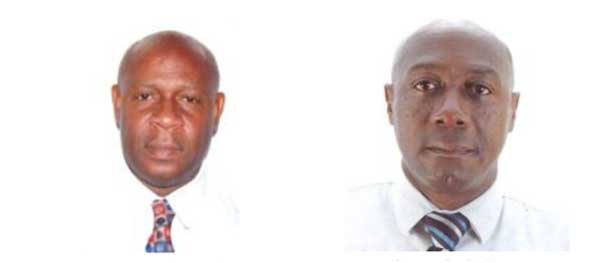 THIRTY-FIVE members of the Civil Service Association will tomorrow compete for positions in a crucial election to fill 10 positions on the executive.
The membership will vote to elect new leaders for the 2016 – 2018 period, a move crucial to the association's advancement in the months ahead, as it seeks to unite factions that have butted heads with each other during the tenure of the outgoing executive stymieing the union's progress over the past three years.
The race promises to be a rather intense one similar to that of a general election in a country as candidates square off against each other, some forming a bloc, others deciding to chance it on their own, hoping that their years of service in the organization will see them through.
So far two who have decided to let their resumé of service speak for them have put their bios out in the media.
Yvonne Edwin last week announced that she is contesting the post of president, challenging Cletus Cyril, the outgoing president who is seeking re-election. She has taken a swipe at Cyril and his executive for not seeing about the bread and butter issues impacting on members and has gone as far as calling his style of leadership "dictatorial."
And yesterday another member publicly acknowledged his interest is becoming the secretary of the union in the newly elected executive.
Bernard Cornibert, an employee at Inland Revenue, Department for the past 25 years, and a shop steward for the past eight years, will be facing three other candidates for the post.
Both Cornibert and Edwin, and those who are going into the elections on their own will face a bloc of candidates calling themselves "Team CSA" who have put up a united front in hopes of squeezing the opposition out.
The group has a with a 14 point policy statement it says it will follow should its members be elected.
With its banner proclaiming that "God is our source for good governance, prosperity and job security," Team CSA says it will challenge legally the changes in the Pension Act of 1967 by government. Team CSA further claims that the Pension Act amendment of 2013 created inequality and inequity for some of its members.
"We will seek to stop any government/employer move to cut our members jobs in the name of public sector reform/ modernization or to address fiscal deficits that we did not cause. We will stop all moves to offer our members a 0%,0%,0%," Team CSA noted in its policy statement.
The manifesto added: "We will work relentlessly to have government and employers to first seek to fill vacancies from within. We will work relentlessly to discontinue the system of political appointments in the public service. We will work for the right of decent work and pay for our members. We will actively lobby and advocate for adequate safeguards against the government recourse to the use of term contract systems which negate the protection of workers' security of tenure in the Public Service. Our members were the ones responsible for us having the new state of the art Owen King EU Hospital today and we will seek to own and operate the canteen at Owen King EU Hospital. We will operationalize our CSA Workers Multipurpose Cooperative to bring additional income to our members."
The group promises to continue to provide free CXC lessons for members' children in secondary schools in English, Mathematics, Principles of Business, Economics and Principles of Accounts, and will seek to lobby the government to provide members, especially those from grade 1-9, the opportunity for home ownership and land ownership to raise their families by government allowing the St. Lucia Development Bank to offer mortgage loans repayable up to 30 years.
"We will continue to implement the best Education and Training Credit Facility in St. Lucia (where you repay less than what you borrow) to help our members deal with high cost of education and training needs. We will continue to implement the best Health and Medical Credit Facility in St. Lucia to help our members deal with health and medical problems. We will seek to provide better insurance benefits for our members. We will seek to partner with government in the provision of dialysis service to members," the group noted at a press launch last week.
Four persons will be contesting the post of president and seven the post of first vice president Five persons will be contesting the post of second vice president.
The position of third vice president will see five persons contesting while three will contest for that of treasurer and three more for the position of assistant secretary/treasurer.