Programme Has Risks For St. Lucia For No Benefits.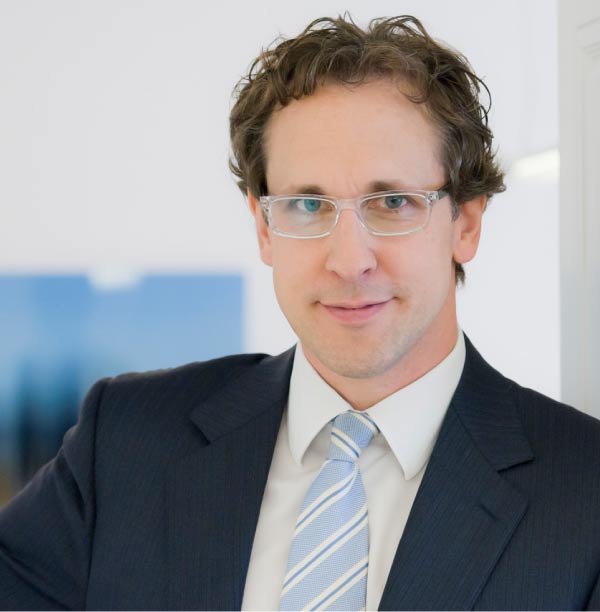 AN international financial services expert says St. Lucia's four month old Citizenship by Investment Programme (CIP) is not well designed and suffers from structural problems and lack of transparency.
Dr. Juerg Steffen, the Managing Partner of Henley and Partners based in Singapore, discussed St Lucia's CIP in an April 8 interview with Group Public Relations Coordinator, Mara Ispas. The text of the interview appeared on the company's website
Steffen who has had more than 25 years' experience in the financial services industry was once a personal advisor for the members of one of the wealthiest families in Europe and a member of the management board and head of the wealth planning department of a leading private bank in Austria.
Asked for his overall impression of St Lucia's CIP launched in January, he replied: "The programme as it appears now is unfortunately not well designed and has a number of issues, including structural problems and the lack of transparency".
He pointed to several "fundamental problems". One of them was the low real estate investment requirement of US$ 300,000, which he said was lower than the requirement of US$ 400,000 in Antigua and Barbuda and St. Kitts and Nevis, and US$ 350,000 in Grenada.
Added Steffen: "St. Lucia therefore positions itself just above Dominica, which has a real estate investment requirement of US$ 200,000 and is at the bottom end of the market. St. Lucia's tourism is much more upmarket, as is its real estate market, and thus it should be placed at least on par with Antigua and Barbuda, currently the most important citizenship-by-investment programme in the Caribbean. Why would you want to place St. Lucia at a lower price band? It kind of cheapens the country's image".
The second problem, Steffen said, was the introduction of a government bond option, which he described as "absurd". He explained: "It makes no sense to create an option to increase the country's debt, when it is proven that investors are happy to make a non-refundable donation to a national sovereign fund, as demonstrated in other reputable and successful programmes. This option is only lucrative for investors and agents, but it gives no benefits to the country. Why would a country give full citizenship to someone on the basis of a loan which has to be repaid by the nation after a few years? Hungary is a strong example of how poorly this option works; with every 'investor' in Hungary, the Hungarian state actually loses money. I doubt that this is what St. Lucia currently needs.
"Furthermore, there is also a requirement for every applicant to submit a sworn affidavit to declare financial resources of at least US$ 3 million. This is likely to be off-putting to many high net worth individuals. Why would they want to make such declarations, and what is the point anyway?"
In addition to this, Steffen said, the definition of qualifying real estate seemed to be problematic, as it appears to include investments in shares. He added: "This raises questions of security regulations both in St. Lucia and everywhere those shares are promoted to investors. All those involved in promoting such shares would need to be licensed in the relevant jurisdictions. Not impossible, but difficult, and bringing a lot of future risks to the country for no obvious benefit when straightforward real estate purchase has worked well to date".
Asked whether there were any marketing agents involved in the programme, Steffen replied: "We understand that certain firms have been offered contracts as marketing agents, but there has been no transparency or open tender process. There are public invitations to participate for authorized agents and approved properties, and it should be the same with marketing agents. I understand that a number of firms have expressed an interest to be such agents, but their emails have not been acknowledged.
"If such agents have been appointed or if offers have been made, the selection process and the terms and conditions of the contracts, especially the remuneration, should be made public. Most importantly, it should be made clear what criteria have been applied, and what independent due diligence reports, including competency and track record, were carried out before such appointments were made".
Steffen said his company, Henley & Partners was actually offered a contract as a marketing agent. "However, we chose to decline the offer, because we will not risk damaging our reputation by being involved in the current set up of the programme".
Steffen said it was understanding that the St Lucia Parliament, and by extension the people of St. Lucia, were not being given an opportunity to be informed and partake in debate before the implementation of very important components of the programme contained in the Regulations and Guidelines.
He said: "These important components did not arise from the Task Force Report (of the committee headed by former Prime Minister Vaughan Lewis) which we also studied carefully. That's not good.
"The strategy of placing core components of the programme in the Regulations and Guidelines that did not come before Parliament must be seen as a deliberate attempt by the Government to keep these vital aspects of the programme hidden from public scrutiny and from the people of St. Lucia".