Acting DCP Moncherry Takes Over On April 1.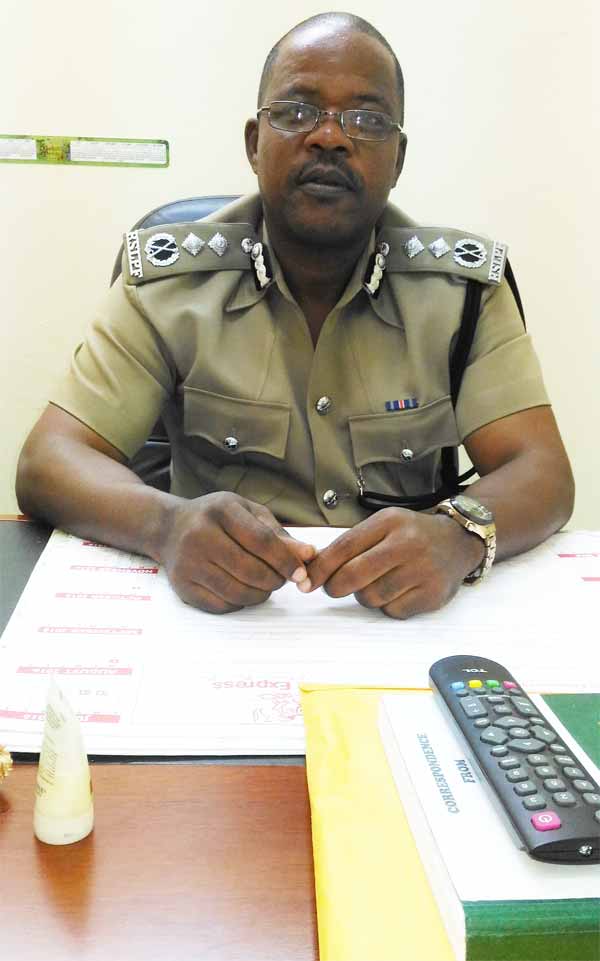 THE search for someone to fill the soon to be vacant position of Commissioner of Police in the Royal Saint Lucia Police Force is over.
Acting Deputy Commissioner SeverinMoncherry will become the new Police Commissioner effective April 1.
He received his letter of appointment last Monday. However his appointment comes with an initial probationary period of six months.
Errol Alexander, the outgoing commissioner will demit office at the end of this month and begin pre-retirement leave on April 11.
Alexander was at the helm of the police force from March of last year with Moncherry as his deputy throughout. The two steered the Force through one of its most difficult years on account of disturbing revelations made by Prime Minister Dr. Kenny Anthony about 12 fatal police shootings of citizens from 2010 -2011.
The revelations, said by the Prime Minister to be part of a report compiled by a team from CARICOM's Implementation Agency for Crime and Security (IMPACS), had sent the police force into a very low state of morale to the extent that Alexander, assisted by Moncherry and other members of the police executive, had to initiate several programmes aimed at injecting self-esteem and confidence in the ranks of the Force, a point the Commissioner designate recognized Thursday.
"I do not intend to re-invent the wheel. It's just a matter of seeing where certain things can be tightened and making adjustments," Moncherry said.
However, he admitted that leaders do have their own unique style of leadership and that while he was not coming into the position to change things, there were certain policies within the Force that would have to be reviewed.
"It is not a matter of coming into the position and changing everything. There are certain things I really want to tackle, like indiscipline," Moncherry said.
He received a very important endorsement from Alexander who said he had much respect for Moncherry.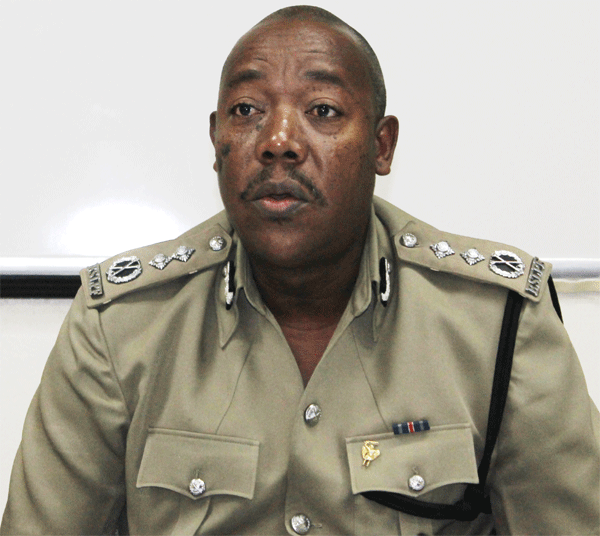 Alexander, in a brief interview with The VOICE Thursday, applauded his successor.
"I'm very happy that Moncherry was appointed. He has been exposed to all what I've been going through as Police Commissioner. We never had any problems," Alexander said.
Moncherry likewise applauded Alexander for his stewardship during the past year and credited his promotion to the top post to Alexander and past Police Commissioners like Vernon Francois and Ausbert Regis.
"Mr. Alexander and I have a very good relationship. I worked directly under him. We have a very good rapport. During his stint as Commissioner I was the only deputy working under him. He encouraged me to apply for the post of Commissioner. I have to mention past Commissioners like Francois and Regis. It is because of the guidance they gave me and confidence they placed in me that today I could take up the position of Commissioner," Moncherry said.
The search for someone to fill the post of commissioner was not without spectacle. The Public Service Commission which interviewed applicants for the position will on April 7defend itself against two lawsuits filed by Assistant Superintendent Brian Samuel.
Samuel is attempting to block the appointment to the post of Commissioner claiming that he was discriminated against by the PSC in the selection process. He filed two injunctions to block both the first and second attempts by the Commission to find a successor to Alexander.
Ironically, Moncherry, like Samuel, was not short listed when he first applied for the post.
"I applied before but was not short listed. I do not know what the reason was but it could well have been that I was out of state. At the time I was attached to the Jamaica Constabulary," Moncherry said.
Alexander meanwhile performed one of his last remaining tasks as Commissioner yesterday at the Police Training School at La Toc. He officiated at the Commissioner's Parade, which is held every quarter.