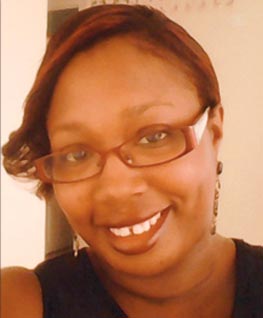 I remember when I was a little girl with my innocent eyes and ears, if ever I heard a dirty word like curse/swear words or sexual connotations, even in public, I would go all wide-eyed and gasp, then I'd sing under my breath "Ah Bon TiTayTayLaaaa"
I would sing that song because I would often assume that this person would surely land in some kind of trouble for using such language, and in some cases, especially if my feisty mother or my gigantic and intimidating father was around, they would get told off for using such language in the presence of a child.
Fast forward to today and curse/swear words are the norm and people seemingly use them as part of their everyday, normal conversation…like they are staple words of their vocabularies.
Now don't get me wrong, I curse too, I won't lie about that BUT whilst I'm not making excuses for myself, I do it in private settings and most certainly away from the ears of children or authoritative figures including my very own parents…yes, I'm in my thirties but I would not dare use that kind of language in front of Mommy and Daddy Dearest.
I was walking through town on Saturday, to be more precise, I was walking along Coral Street with my son and daughter, headed for Mary Ann Street and between the taxi stand along Jeremie Street and the Ciceron Bus Stand, we were greeted by a barrage of curse words from individuals who were either quarrelling or some just being vulgar.
Some of those curse words were new to my ears but they were NASTY. One woman strung what seemed like a five minute long sentence together with curse words alone and yes, all at the top of their voices.
My daughter even looked up at me and said, "Mommy, can't these people see children around the place?"
Oh boy, these people didn't give a damn and were cursing left, right and centre, right in the faces of my two children and all the other children running around on errands with grown-ups.
I looked around to see if anyone else was as repulsed as I was, but nope, nobody seemed to even bat an eyelid and so, everyone felt ok to curse free, like dirty old sailors on pirate ships.
One guy got to open his eyes a little eventually, at least for a few minutes, when we were nearing the Ave Maria Girls Infant School.
This happened when one group of men was going at it with a vulgar topic and one stood up to tell another where to place his mouth (in Creole of course, it's always in Creole) when my daughter, who had, had enough shouted, "LIKE SERIOUSLY?" to him.
Ever so startled, he turned around and apologised profusely to her…let's just say, I was so proud of my girl just then. She definitely got that from her Mama.
My pride was short-lived as it dawned on me that this is the society that we live in today where this sort of behaviour is accepted.
I miss the days when it was taboo to speak like that out loud in public.
I miss the days when ladies were seen but not heard…well at least in this sense, anyway.
I miss the days when grown-ups respected the young, pure and innocent ears of children and would go all out to shelter them from it.
Finally, I miss the days when an unruly child who dared to speak that way in public or private would get a good ole telling off from whoever heard them, be it family, friend or complete stranger.
Nowadays, the school children are just as bad and in some cases, the school babies as young as three and four years of age as well.
Children will not hesitate to curse the snot out of an adult knowing that there will be no consequence to their actions.
This needs to be nipped in the bud…parents, STOP LAUGHING when your babies utter these words. It is not funny and YOU look like idiotic tools who should have been screened and issued with licences before being allowed to breed and reproduce.
You are making your babies think that this language is fine and it will remain a part of their vocabulary.
No one is asking you to beat the naughty word out of them but by all means, don't encourage them by laughing and making them repeat it just for fun.
In fact, ultimately, STOP exposing your children to that kind of language whether it means you stop using it in front of them or you stop people from using it around them.
There is nothing cute or funny hearing or seeing a child speak like that.
Adults, we need to assume the responsibilities that we were originally tasked with, you know, like desperately.
We are meant to be the ones paving the way for the future generations and we need to do so by setting positive examples for them to follow.
We need to be the people that they aspire to be like and not the kind of people that we would turn our noses up at.
I seriously wish that magical imp would just appear and stick a bar of blue soap and a toilet brush in the mouths of people who do that especially in public…I know that imp might appear to me too but with the infrequency of me doing it, I know that I would have the time to literally clean up my act before he reached me.
Just imagine how you would feel if your children or grandchildren launched a verbal attack at you in public, using the nasty words that you are used to saying.
Now if the thought of this disturbs you and in the event of it happening, would make you want to knock their teeth out with your fists, then use that feeling as incentive to be the change and clean up your vocabulary.