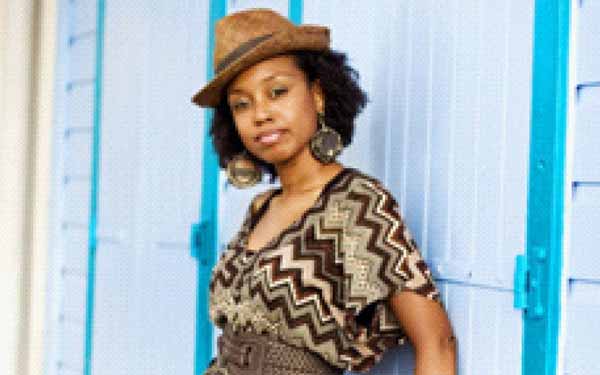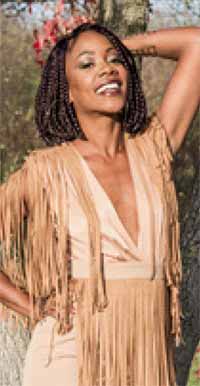 THREE TALENTED singers MeemeeNelzy (Guadeloupe), Perle Lama (Martinique) and Alexandra Juniel (French Guiana) and their musicians will gather for a unique concert at the French Ambassador's Residence tomorrow to celebrate International Francophonie Day. They will perform a repertoire of songs where Caribbean rhythms and French language intertwine.
To give an insight of this original concert, the Alliance Française of Saint-Lucia invites the public to a showcase of MeemeeNelzy, Perle Lama, Alexandra Juniel, and guitarist Jean Tamas at Coco Palm Resort, Rodney Bay, today at 5:00 p.m.
ChoeurCaraïbes will also be performing in The Barbados Museum & Historical Society, on Tuesday.
Born in Paris, France and a native of the French West Indies, MeemeeNelzy has been infatuated with black and Caribbean music since her childhood. Challenging herself as a teenager, she wrote her first texts in French a few years later in her dorm room in Toulouse, France and incorporated contemporary dance groups.
In 2001, she joined the "Urban Soul Collectiv'", composed of soul singers and musicians from various countries. For the first time she began to sing her own songs and revealed her soft and warm voice publicly.
Fortified with this wonderful experience, she returned to Guadeloupe in 2002 with the goal of becoming a solo artiste and began learning beat making. The results soon became convincing. She decided to meet artistes from the island and gradually saw her work recognized by the French underground hip hop scene. Influenced by hip hop music as well as jazz or Caribbean music, she has built a soul repertoire melting with hip hop. Her lyrics, deeply rooted in everyday reality, is a compendium of ideas where everyone can meet. This determined woman builds her relationships by collaborating with various underground artistes.
In 2008, she sang the chorus to Large Professor's "Chill", a track which was published on Dela's "Changes of Atmosphere" album and produced a track for Iman Williams.
In 2009, she self-produced and publicly presented her first album entitled "Âme Nouvelle"(that means New Soul). She sings (in French and Creole) about love, human relationships and struggles in life. Her album is available on all the major legal downloading websites.
Perle Lama
Perle Lama entered the musical arena in 1998 at the age of fourteen, when she won a singing contest. She was then offered the opportunity to record her debut album, "Challenger", in 2000. This first opus was a phenomenal success in the Caribbean islands, as dozens of thousands of copies were sold in a record time. Her first single "Akwarel la sé taw" was awarded by the SACEM prize for best Zouk of the Year. In 2001, Perle released her second album, named "Perleetc" which was very well received. Her style, a clever mix of zouk, reggae and R&B, was considered as a new way to breathe life.
After a dozen of compilations, duets with artistes such as JocelyneBeoard and Faf la rage, two Caribbean SACEM prizes for the Best Female Performer in 2003 and 2006, Perle released her album "Mizikasoleil" in 2006, which was the best album of her career. She established her brand in France and the Caribbean islands, becoming a reference in the Afro-Caribbean culture. In 2010, she released her fourth album "Perlel'Amazone", self-produced and very much appreciated. She has finished recording her latest album "Zouk and Love", filled with many surprises and new influences.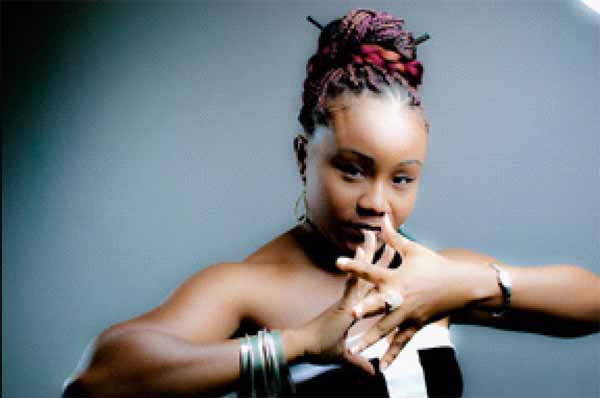 Alexandra Juniel
Alexandra Juniel aka Alek's is a Guyanese-born singer who was able to evolve with the times and impose her own musical style.
Her characteristic: a subtle mix of modern beats and Caribbean rhythms (Zouk / Soul / RNB), neat performances and original choreography often with dancers….
She began her musical career in 1995 with the group "Parenthèse" led by JoêlDardaud. Many hits followed, in particular with the group Down Lo and numerous collaborations with renowned artistes from the Antillo-Guyanese music world (Jean -Michel Rotin, Kaysha, Tanya Saint Val, Tonton OJ, Damaniak, kreen….).
Meanwhile, she progressed in the world of live with a first group "Le Blue Birds" (1997 to 2000) and then participated in the creation of a new group: "3 mèt 50" consisting of four singers and four musicians connecting several genres (Soul / Jazz / Reggae / Caribbean music…)
In 2002 her first solo album was released "She's coming" with the hit "Pour toi" eagerly awaited by her Guyanese public, produced by Creon Music in collaboration with Harry Diboula and FrédéricWurtz.
In 2008 and 2009 two singles were released "Feeling Sad" and "Blue Sunshine" for which she was awarded a Lindor of Guyanese music in the "Zouk single" category.