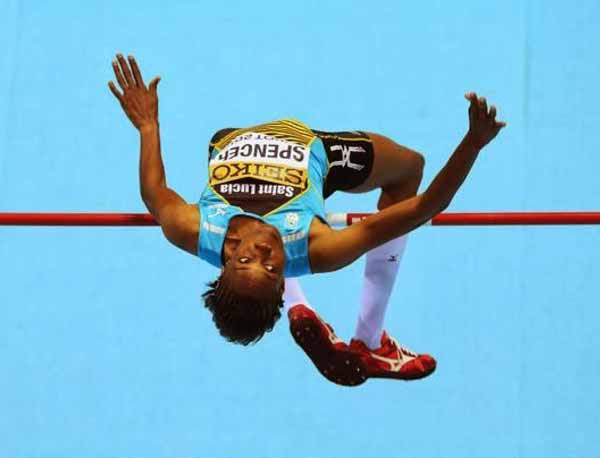 MERE hours before being crowned Saint Lucia's "Sportswoman of the Year" for the 13th time, Levern Spencer on Saturday equalled her CARICOM indoor record, when on her first attempt, she soared over the bar at 1.95 metres to win the gold medal.
Spencer had earlier in the year cleared 1.92m to get into the top ten for 2016, but this new clearance now has her firmly placed at No.3 in the world for this year.
The silver medal was won by Doreen Amata of Nigeria, with home town girl Michaela HRuba taking the bronze. They both cleared 1.93 metres, but Amata placed ahead of her on a countback.
Meanwhile, the world ranked prolific high jumper from Saint Lucia continues to work hard in preparation for two more competitions in Europe before heading back to the United States to continue preparing for the August Rio Olympics for which she has already qualified.