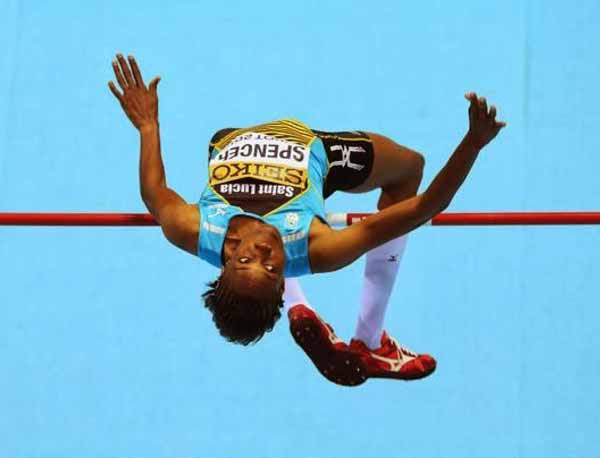 HIGH jumper Olympian Levern Spencer reaped more local glory last Saturday when she won the coveted senior Sportswoman of the year title for a 13th. time.
It `was a night when most of the top award winners were not there in person to receive their honours but that did not take away from the prestigious nature of the ceremony.
Spencer's victory was hardly surprising as world ranked high jumper, Pan American Games and North and Central American and Caribbean Athletics Confederation champion and Rio Olympics qualifier beat a field that also included senior female national cricket captain Yasmine St. Ange and junior/senior nominee for volleyballer Skye Mondesir in the process.
For the second time in his swimming career 21 year old Jordan Augier captured another major title at the awards. This time he emerged winner in the senior "Sportsman of the year" category ahead of javelin thrower Albert Reynolds. Also in contention was West Indies cricketer Johnson Charles and boxer LyndelMarcellin. Augier last won the award in 2011, but in the Junior category.
Julien Alfred who is presently attending college in Jamaica won her first Sportswoman title (Junior) ahead of Katie Kyle (Swimming), Skye Mondesir (Volleyball) and Meggan William (Tennis), while it was sweet revenge for cricketer Johnnel Eugene this time around ahead of Ace Louis (Athletics) and AdrielBousquet (Tennis) winning the Junior Sportsman of the Year title. Last year Bousquet was declared the winner.
The other winners on the night included the national Under-15 cricket team captained by KimaniMelius for retaining the Windward Islands championship in St. Lucia. In fact they were the only St Lucian team to have won anything of substance in 2015. They carried off the "Team of the Year" award.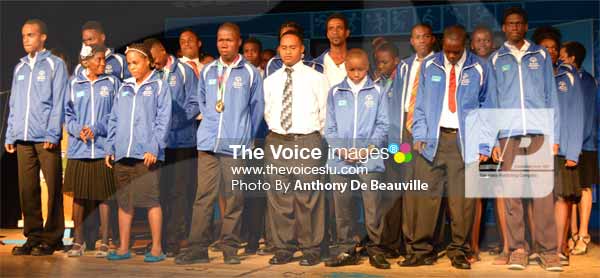 The Special Olympic Team was recognized for their outstanding performance at the Special Olympics World Games in Los Angles, California. They captured 20 medals, five gold, 12 silver and three bronze, in the multi-sport competition for persons dealing with intellectual disabilities.