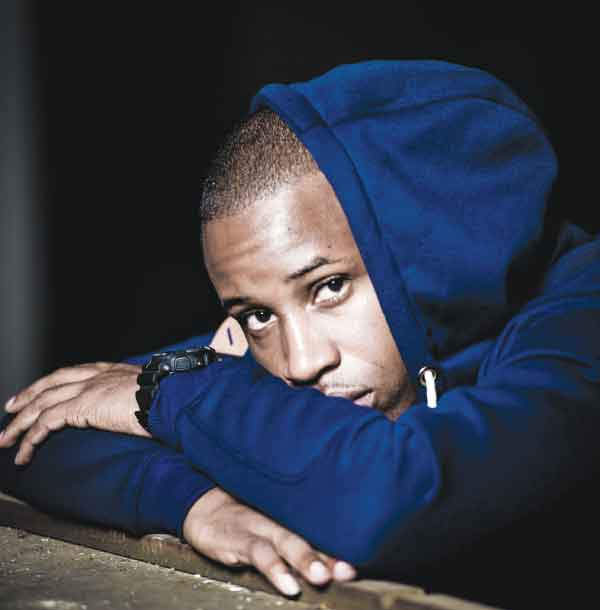 TWENTY-FOUR year old Saint Lucian, JARED launches into the music world with his new and original single 'Break the Glass'.
Jared hails from Gros Islet and is a gospel singer specializing in the genre of hip hop and rap.
This very cool and collected individual has a passion for writing his own compositions, for himself and other artistes. As a young boy growing up he experimented with sports as an extracurricular activity but always felt that this was not where he belonged or could excel. He struggled with finding his purpose in life.
In secondary school Jared discovered his love for poetry and that he was quite good at it. This is where his song writing skills began to emerge. He continued to write and realized that he was improving to the point of writing and composing songs for others.
In 2015 he wrote the song 'Break the Glass' and felt that it was the one that he needed to record. Being an artiste who strives for excellence Jared immediately embarked on sourcing a producer and so he recorded the track with no other than Danyl Daniel of Daniel's Den Productions of Saint Lucia.
Since he is a breakout artiste who is only known in the church circles, he realized that the public needed to put a face to the music. This could only be achieved by getting a video of this song produced and so he sought music video producer ErnellSextius of EZ Productionz of Saint Lucia who is also known for his high definition production quality.
'Break the Glass' the single being launched today is an inspirational message to all those out there who are overcome by bad habits, to know that these habits can be broken if they invite God into their lives.
Jared is a determined young man who takes his craft seriously and is willing to absorb whatever is being taught to him in the music field, for his development. His aspirations are for his music to expand to borders regionally and internationally.
By Jackie Cherebin-Weekes of Jackie O.