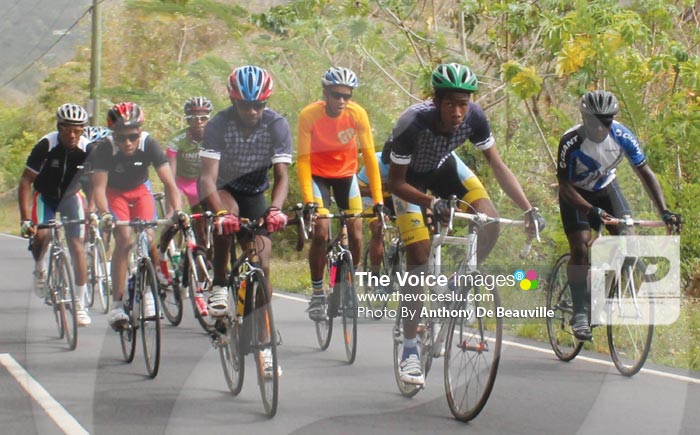 For some cycling fans, 2015 can best be described as a successful year, but president of the St. Lucia Cycling Association Cyril Mangal thinks otherwise when he says: "You call that successful?"
Mangal told THE VOICE this week: "I thought it would have been more successful and that was based on preliminary discussions I had had with the Minister responsible for Youth Development and Sports Shawn Edward. If he gives me what I ask for, which he promised he will, I think we will have a better 2016".
It was only Thursday  that it was revealed  that the St. Lucia Cycling Association was one out of eight national sports federations that did not submit  nominees for this year's  National Sports Awards.
For media personalities present it was shocking revelation as to their knowledge; the SLCA had held a series of events for its affiliates during 2015.
As to the plans for 2016, Mangal said: "We will be making an attempt to host the 2016 Junior Caribbean championships. We are hoping to do it in July prior to the Olympics. We have done a draft calendar and that is one of the events we are looking to host. We are also looking to host an invitational Independence Classic, about two weeks after the Independence celebrations. In March the SLCA will try to get the Martiniquans and some of the surrounding countries in for a cycling showpiece.  It's been awhile we haven't had an invitational race and we are working towards getting that for March.  I do not know how well we would perform, but I think it is important we bring outside competition. In terms of the senior team, there isn't much depth.  I think the Maraj twins Kurt and Kurk may still be out this year. We still have Fidel Mangal who is training, likewise Winston Williams and some other cyclists".
Voice: Where are you now in terms of youth development for the sport of cycling?
Mangal: "I think our focus needs to be on development, youth development that is.  In terms of bringing cycling back where it should be, it is very important that we deal with development at the school level. Get riders between the ages of 12 – 16 years up there. We have a good crop who we believe are going to come up in years to come. We need to continue the work.  Our plans are basically to get to the schools, and organize events for them. It is sad we didn't have the inter schools cycling championship on National Day.
"It is my personal view that December is not the right time for inter schools cycling. With so many different sports prior to that, people are tired.  I think it should be closer to where you have athletics or probably you could have the cycling just after the inter schools track and field finals in March. Or like St. Mary's College used to do it, they had athletics and probably had a cyclist on the track. But we are looking to put on both road and track cycling at the school level.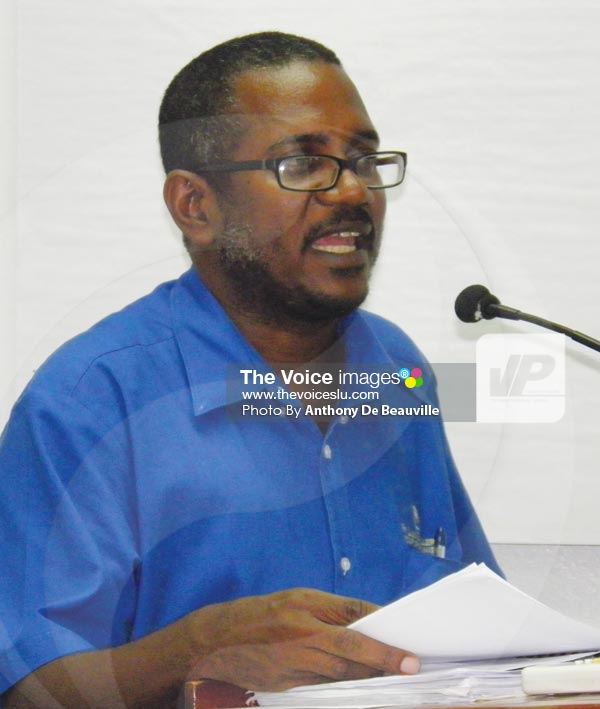 " I think we are also looking for more races.  One of the issues for us is facilities and the cost of using such facilities. We are hoping to rectify that so that we can have a more secure calendar. It is important to settle these things up front to have a secure calendar. Because you can't put out a calendar without permission from the police for a race and it doesn't come on.  That is a very important issue for us. We have had discussions with the Minister for Youth Development and Sports. He is inclined to assist in that regard to ensure we have certainty in terms of the calendar, because there were a number of events we wanted to have in 2015 that we didn't have. So we have to settle that issue".
Voice: How many young male cyclists do you have in the pool right now?
Mangal: We have Romeus Noel who will be competing as a second year junior this time around along with Dave Charlery. We also have Clivet Mitchel who is a good talent from Mon Repos, Calixte Williams from Excellers and Janique Paul. From what I am seeing they will develop nicely and should be able to pull through for us when we host the Junior Caribbean Championship.
"In terms of the calendar, we have tried to put in some events and we hope that we could have some talks with the St. Lucia Olympic Committee. There is some talk about cooperation with the French speaking island of Martinique.  I have always said that we need to have some cooperation and get these riders who are good enough to race at a higher level of competition. I have looked at the calendar, I have seen some cadet races for the 15's and 16's and some junior races which we can go to. But the riders themselves have to work hard. They are late in preparation for the first quarter. I think later down in March through to June they will be in good condition. The SLCA, we are looking to expose them in Martinique".
Voice: What about female riders in St. Lucia.
Mangal: "We have at least three young girls in Mon Repos.  There is a programme that Ramon Miguel Leal Diaz, the Cuban coach did. There are some riders at the primary and secondary school level. When Ramon had his broken leg in February 2015 we had a great loss; the momentum was there to develop cycling. I think Ramon has been in constant contact. He is now in Cuba and is a lot better now and I am just hoping we can work with the Ministry for Youth Development and Sports to get him back soon".
Voice: Bring me to up to speed as to the status of the once talked about velodrome?
Mangal: "Well, I don't see a velodrome happening before elections.  The only positive thing I know is that this present Minister of Sport has been supportive of us.  He did assist in funding a person to come down and look at a Velodrome.  The issue will be land and funding. I believe cycling deserves to be given a chance in the next five year term, whichever government is there. I cannot understand in 1997 that was a Manifesto promise of a velodrome. It is now nearly 20 years later.  I am happy all sports are getting their needs.  I am happy, excited right now to see La Ressource has had facilities built. This is something that is very good for us. For cycling we deserve something, we have had nothing".