Zimbabwean Launches Book Here Today.
By Kingsley Emmanuel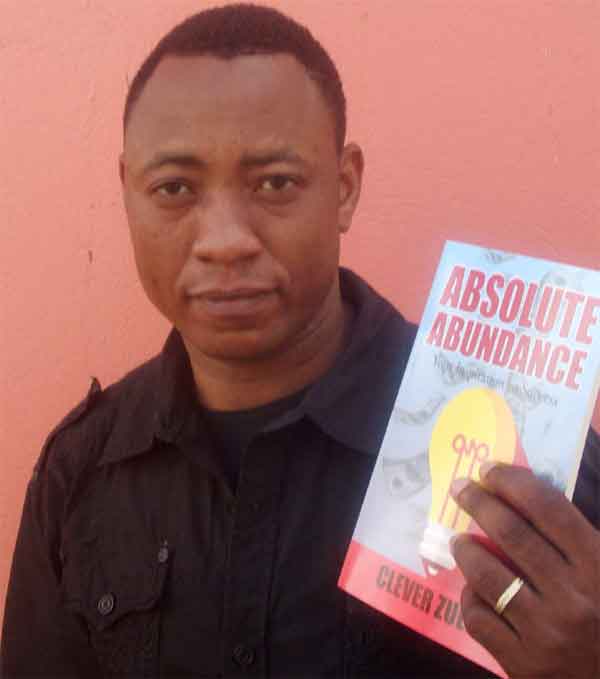 A book which focusses on guiding destitute people along a path of financial success will be launched at the Papal Craft Centre in Laborie today.
Its author, Clever Zulu, in an interview with The Voice said the book will "teach someone how to start with nothing and get something."
The launch of the book, "Absolute Abundance" is an initiative between Zulu and the Laborie Economic and Employment Forum of which he is a member.
Zulu, an African is qualified in the field of Hospitality and Tourism. He is currently employed with Sugar Beach resort in Soufriere, as the Director of Rooms. A university graduate, he has worked in some of the finest resorts around the world, where he gained a wealth of knowledge in the field of hospitality and tourism. "Absolute Abundance" is Zulu's second book.
"We will not just be launching a book, we will also be launching a business lifestyle. The book will revolutionize peoples' lives," he said.
According to Zulu, who is also a motivational speaker, he was prompted to write the book because of his experience living in Zimbabwe, where he described life as very difficult. He said he had had to endure some harrowing experiences in order to become the person he is today.
"I saw the need to motivate people, especially in Africa where there is so much poverty. I also saw the need to inspire people who are trying to earn a decent living and need some guidance in order to do so," he explained.
He added: "When someone thinks positively and remains focussed, knowing what one wants to achieve in life, one can make a difference in one's life. You can take certain steps that can make you become the person you want to be."
Zulu, who has been living here for the past year, said the book is relevant to today's world and will make interesting reading to anyone who wants to make a positive change in his or her life. He added that the book will teach people how to make and manage money.
He lamented that some people who make lots of money end up losing all because they do not know how to manage it.
Recounting some of his experiences living with his family in Africa, he said: "I was not brought up in an elite family. I felt I had to do something different with my life," he said.
He however added that his family was hard working.
According to him, completing his schooling was not easy, because his father who was a businessman was very frugal with his spending. Zulu said his father could not afford to pay his school fees, but fortunately for him, his professors assisted him because they realized he had potential and was determined to be successful. He said his father operated several restaurants that were doing well, but he could not manage his money.
"My father was a great money maker, but could not keep the money. He would make a million dollars today and the next day blast it all. At the end of the day he could not even pay his staff," he lamented.
Zulu would like St. Lucians to adopt a reading habit because it empowers them and can enable them to improve their lives.
'Reading is a very important aspect of life. It is particularly important to the young generation," Zulu said.